Moving to Westminster, SW1
Westminster is considered the political hub of the United Kingdom, which is also extremely appealing from a residential standpoint. However, talking about moving to Westminster, SW1 and doing it are two very different things. Today, the only proper way of doing this without facing stress at every turn is to hire a removal company in Westminster. The leading name of removals in Westminster is Moving Service. Built upon years of experience, what we offer is something different from the rest of our competitors. We don't just deliver the standard man and van offering. Starting from the very first moment of the removals process, we will provide you everything from packing materials and packing services all the way through to unloading and clearing up. If you need more information on what exactly we do, then call us today on 020 8746 4402. Our team will then happily provide you with a free quote on our services.
Westminster – A Political and Residential Area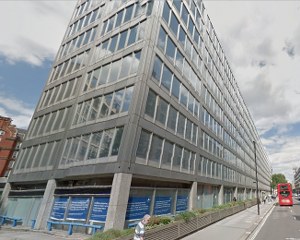 When talking about the nucleus regions within London, the area will arguably be one of the most discussed. It is mostly known for its political routes, as it houses the nation's Parliament and Government, but there is actually much more of the area than that. It is a must-visit tourist destination within the United Kingdom, as thousands flock to Buckingham Palace, Westminster Abbey and Westminster Cathedral year after year. What is less known is the area's residential attributes. The area actually has a notable population and most of the buildings in the region are used for residential purposes. The term Westminster has wider connotations, but it should never be ignored for not being a residential region. With its popularity and wide array of bars, restaurants and shopping outlets, it is not surprising to see many choosing the area as a place to live in. However, with the region being so busy, moving into the area is not an easy task. Minimise the possibility of any risks when moving into the area, speaking to our removals team in Westminster today and get the job perfectly accomplished.



How We Can Make Moving Into Westminster Easier Than You Would Expect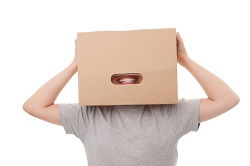 Has the political and tourism allure of the area made you want to move into Westminster, SW1? Are you worrying about how you are going to move? Then look no further than Moving Service, the leading name of removal services in Westminster. The working roads of London can be extremely busy ones, which makes the necessity of right removal company more important. The last thing you will find our professional team in Westminster doing is wondering how to get to you. When you hire us you will get professionalism that our competitors juts can't match. Starting with preparation and packing, we will make sure that all your possessions are fully protected when they are placed into transit. Then we won't just unload your items and place them anywhere, we will help position them the way you want it, while also clearing up any used packing materials when we're finished. If you're ready to work with the best removal company in Westminster, pick up the phone and speak to our team on 020 8746 4402. We can also provide you with a written quote in case you need it. Just send us an e-mail and we will send an answer within 24 hours or less.
Our Testimonials
Moving Service is a really cheap home removal service in Westminster. Would use again, if I need house movers.
A great moving company. They helped us move house to the Westminster area. Inexpensive and efficient.
Very happy with the moving company services that helped me get into my new place in Westminster SW1 they did a great job, showed up very professional and ready to get the job done.
Not only did they load up everything quickly, but when we arrived to SW1 they unloaded our items with the same, delicate care and attention. Very impressed with this moving company!