Moving to Brentford TW8

When hiring a removal company, trustworthiness should be a high priority. A moving service that you can depend upon guarantees a stress-free removal process, and we can all agree that's important. Moving Service handles relocations to Brentford, TW8 on a regular basis, and we receive tons of positive feedback. Our services cater to all types of moves in Brentford TW8 (both domestic and commercial) and they have the resources to handle large removals just as easily as small ones. So for a moving service that won't let you done, simply call our offices on 020 8746 4402 and we'll hook you up with some!

What Makes Our Moving Services in Brentford So High Quality?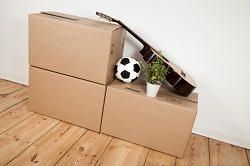 There's a wide range of services available to hire, and one important thing that they have in common is that they're all high quality. All of our moving equipment are up to date, and our commercial vans are maintained on a regular basis so they won't let you down, and to top it off our insurance coverage will keep you safe no matter what. For those who need some extra assistance, our movers will also supply high fidelity packing services, so you can be one hundred percent sure your goods will be protected in transit. It's facts like this that make us the company of choice for removals to Brentford, TW8 and you can get more information plus a free estimate just by calling us on 020 8746 4402!

What Makes Our Movers in TW8 Professionals?

There are a lot of factors that contribute to our staff's professionalism. For a start, they're all dedicated house moving experts, with many years of experience under each of their belts. This in combination with the training that we give them and the up-to-date moving equipment that they're supplied with ensures that they get the job done. In fact, the removal services that they provide are the finest in the area, and that should be a load off your mind. So if you're moving to the Brentford, TW8 and want to hire a dependable service with the lowest price around, don't struggle with the job yourself, put it in the capable hands of our staff!


The Area of Brentford is...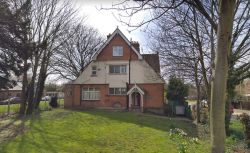 Brentford is part of the TW8 postcode area in the historic Middlesex county town. It's in the London Borough of Hounslow and is eight miles south west of Charing Cross. The settlement itself pre-dates the Roman conquest of Britain, and this technically makes it older than London itself. Modern Brentford marks the start of the M4 corridor, which makes it part of London's high-technology hub, and this capacity for forward thinking is in the area's nature. Brentford Dock was built in 1855 and was used to transport goods and construction materials around London. The dock was designed by Isambard Kingdom Brunel – one of the smartest and most influential engineers of the Industrial Revolution.

What Makes a Great All Around Brentford Moving Company?

There are a few things you should be looking for when hiring removals company – trustworthiness, great value and convenience are just a few of the things that should be going through your mind. Here at Moving Service we work hard to fulfil all of these criteria and provide a customer-friendly service as a whole. Our movers in Brentford, TW8 are friendly and talented professionals who can be counted on to get the job done, our appointment times are flexible and to top it off, our rates are very competitive. If you're moving to Brentford, TW8 then, don't settle for anything other than the most optimised moving package – call us today on 020 8746 4402!
Our Testimonials
Thank you for the great delivery experience in Brentford, and to the very helpful team of movers.
Top-class service in TW8 with this removal company! House moving is effortless with them. I was able to contact them, fast arrival with taking care of the job. Great work with this removals firm.
If I take the time out to leave a positive review, then you know it's a good company. I received top of the line service from Moving Service. Great removal company in Brentford TW8!
Barbara Benson
02

May 2019
Moving Service should be your number one choice when looking for a removal service in the TW8 area. They did a fabulous job! No issues whatsoever.