Moving to Pentonville, N1
House moves is often something that the mere thought of, breaks us out into hives. And yet, at some point of our life, we always have to undertake relocation. It is stressful enough as it is with all the cost and the pressure of getting everything right, not to mention thinking of how to be able to hire a man with a van in Pentonville, N1, efficiently, effectively and on time. Here at Moving Service, we have been in the business for over 10 years, specializing in all types of furniture removals, student removals as well as office removals. We understand the need to have everything done professionally and on time, so please give us a call on 020 8746 4402 to discover how we are able to help you with your move!
Pentonville – In the Heart of Islington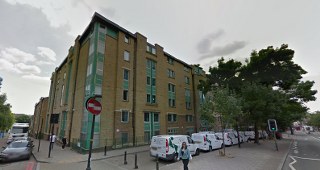 It is based on the Northern fringes of Inner City London and Central London, and is located about 2 miles away from Charing Cross, coming under the Metropolitan Borough of Finsbury with the postcode of N1. It developed in the northwest edge of the ancient parish of Clerkenwell on the New Road and was developed from Henry Penton, who is known to have developed the area. He developed a number of streets in around 1770 and has been part of the London Borough of Islington since 1965. Its nearest places include Finsbury, Islington as well as St Pancras. Situated in the heart of Central London, it is close to all the amenities and transport links are excellent. Its closest tube station is the station of Angel on the Bank Branch of the Northern Line. It is on the most Northern part of the London Inner Ring Road that spans the boundary of the London Congestion Charge Zone of Central London. It is said to be the ring road, because there are North and Circular roads that span more a distance and then finally the M25 Orbital Ring Road, that encompasses the whole of Greater London. Pentonville Road runs between Kings Cross to City Road.

Pentonville Moving Services Company : Making Your Move Easier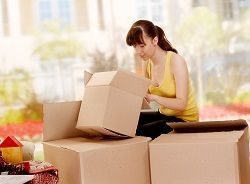 It is simple to think of sticking everything into your car for your relocation and yet, the best choice is often a removal van which is professional and gives you peace of mind. What do we mean by that? Well, it is simple to think that everything would fit into your car, and it might; however have you ever considered if you went round a bit too fast, what would happen? Most likely, if your items are not entirely secured, they will either break, chip or in the worse case shatter and that isn't the best way to start a move into your new house! Professional removal companies in Pentonville, N1 like ours are equipped to be dealing and handling with all the little niggles that come along with moving a house and we would be delighted to help you with your move! You don't move a house every day, so you owe it to yourself to be able to move all your items with the knowledge that they are all insured and protected, properly. We have cheap and affordable rates, because we at Moving Service understand how important it is, that a removal service fits into your budget. Contact us today on 020 8746 4402 for a no obligation quote!
Our Testimonials
Brian Williams
30

Aug 2021
When it comes to house removal, you can hire Moving Service in Pentonville N1 for the job. They provide high-quality removal services at a low cost. A good deal!
Moving Service has 5 stars for a reason - they are excellent. I hired them for a couple of hours, and they packed my entire apartment in Pentonville N1 like a jigsaw puzzle. They are professionals who really know how to pack. Great customer care.
If you want your removals to be done right, by a group of well meaning and hard working movers and live or are moving to Pentonville then give them a chance. Would absolutely hire again without hesitation.
I just moved to Pentonville N1 and found out that I could have used a man with a van services instead of my cousin who helped and broke half of my stuff. I will be using this company in the future for my next house moving needs.
The removals crew was on time, and quickly got our stuff onto the van and to our new abode in Pentonville.