Moving to Longford, UB7
Removals can be a major step in life. You will have to tackle many chores, so that things go well. It will be necessary to take time and spend money to get everything properly done. Moving a house can be tough, but it can help you have new space, be closer to facilities and people, expand your family and much more. Office removals can be a great way of improving your firm and allowing your business to thrive. International removals can help you achieve lifelong dreams and completely alter your environment, culture and more. Student removals can be the first time you are away from home so they must be handled carefully. Whatever type of removals in London you face, call us on 020 8746 4402. You can speak with us at Moving Service which will assist you in all your relocation chores in Longford, UB7.
A Great Place To Relocate To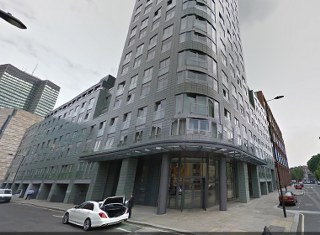 The area is a village in the far West of London. Its historic county is Middlesex and these days it is part of the Borough of Hillingdon. It uses the UB7 postcode region and so it close by the UB3, UB8, UB11, TW6, SL0 and SL3. Neighbouring places include West Drayton, Harmondsworth, Sipson, Yiewsley, Hayes, Harlington, Uxbridge, Cowley, Stockley Park, Heathrow Airport, Iver, Thorney, Langley, Datchet and Wrexham.
The name of the area unsurprisingly derives from "long and "ford", referring to the ford across the Colne River. The settlement was founded on a Saxon hamlet from the 5th to 7th century. It is possible that Romans also dwelled here. It would slowly develop from the medieval period, with new houses being constructed. The first major bridge in the area was raised in 1648 and was replaced with a new construction in 1675.
Landmarks in the area include its community centre and an old public house, which are both listed buildings. Several other listed buildings can be found here including the Yeomans building, the Queen River Cottage and King's Bridge. The area is close to London Heathrow Airport and falls 15.8 miles west of Charring Cross.



Expert Services for Your Moving in Longford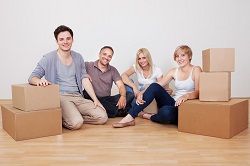 Your removals in London will involve many chores. You will have to deal with a lot of tasks, so that you can transfer your life or business to another spot. Your removals service begins when you start planning and writing up a moving checklist. This will help keep you on rack and allow you to get the job done thoroughly. Packing items should be done slowly and you should have a large supply of wrapping and boxes. Furniture removals and carrying the boxes can be tough and will require much care to tackle safely. A moving van or at least a large car should be available.
You won't have to worry about any of these tasks when we are tackling things. Our moving company in Longford, UB7 can offer all the removals services you need. Over the phone, we will discuss what we can do for you, as well as provide information and tips. We can list everything our movers can do and you can hire them for what you need.
Our moving team will be able to sort items, pack them, provide wrapping and boxes, help with moving furniture and more. They will have removals vans holding all your goods inside and getting them to your new address. Our man and van team is trained, experienced and skilled, so you will for sure get a professional service.
To find out more and to get a free quote, call Moving Service on 020 8746 4402.
Our Testimonials
I was delighted with the level of service I received in Longford. Never before have I come across a team that was so keen to satisfy their customer. They were prompt, efficient, reliable and careful with my belongings. I would have no qualms in saying they are the best service.
If I could give Moving Service in Longford UB7 twenty stars, I would. Their movers are terrific at what they do. Super fast, too! Cheers!
I was moving and needed a moving company that could deal with everything for me, I was happy that they responded so quickly and helped me settle into my new UB7 place.
Superb removals firm in Longford UB7. Will use again.