Moving to Canning Town, E16
If you are looking to move homes, do the wise thing, save yourself a lot of trouble and hire a removal service. A removal service does not only guarantee that your belongings will be packaged and transported safely, but also saves you a lot of time and energy in the process.

If you are looking for a removal company in Canning Town, E16 you should definitely consider one of the leading packers and movers in the area – Moving Service. We recognize that each customer has different needs, this is why we stress on creating a moving package specially designed for your purpose. So whether you want to be actively involved in the move and pack yourself or want it done expertly, whether you have only a few items to move or need the whole removal service, we will gladly assist you with your move. We also understand that moving house in Canning Town can be a pricey affair, this is why we always try to keep our quotes competitive and affordable. Our staff is always available online or on phone to advise you on how to make most of our services without having to pay through the hat for them. Find us at this website or give us a call at 020 8746 4402 for detailed information based on your moving needs in Canning Town.
Canning Town's Hidden Beauty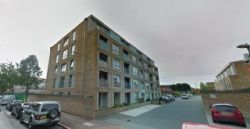 The area in the Borough of Newham, and covering the postcode district of E16, is a part of the former London docks on the northern side of the River Thames. The area is lately undergoing significant redevelopment and may soon become the heart of East London renaissance. The area is well connected to other parts of London by great Transport links. The closest underground station is Canning Town on the Jubilee Line, along with an interchange at the Docklands Light railway. The Star Lane and Royal Victoria DLR stations also make it easy to travel to the City Airport, Bank, Tower Hill and Stratford.

The council improvements which are currently underway in most parts of the area is scheduled to build two new town centres, new shops and a street market on Barking Road as well as aims to include new housing, office space, retail and leisure amenities. Most of the housing form existing here as of now is terraced housing and it continues to remain popular with the residents. The population in this area comes from diverse backgrounds and is very friendly, making for an amiable environment for raising a family. The area is soon set to become a great locality to live in, post-regeneration.

Who to Hire When Moving to Canning Town?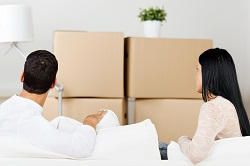 Moving to a new house here can be one of the most exciting experiences in your life, do not let the hassles of moving day stress you out. Hand over the responsibilities for the move to our company, and sit back and enjoy as we execute it smoothly for you. Moving Service is no ordinary moving service in Canning Town - we have had experience in moving for many years now. Our accumulated experience in removals and delivery over the years has made our services fast, efficient and inexpensive. We guarantee that we will use only the best materials and equipments in handling and packaging and that our employees are well-trained in executing moves to Canning Town with diverse requirements of packaging and handling. Additionally, we also provide specialized vehicles and insurance to protect your goods in transit. Irrespective of the kind of service you hire us for, our team of experienced and friendly experts will always be available to guide you every step of the way. You can safely rely on the expertise of our removals service in Canning Town, E16 to make your move to your new home a satisfactory experience. Just dial 020 8746 4402.
Our Testimonials
They did a good job with our move. These two guys were early, efficient, helpful, and fast. Once I placed my boxes in a central area, they moved my two-bedroom home in their truck in 45 minutes!! Certainly, recommend them to anyone moving in, and around Canning Town E16.
My mates suggested I call Moving Service in Canning Town when I was looking for a regular removal firm. Glad I went with them, they do an excellent job. The company do weekly pickups and will be my go-to from now on.
This company is the clear leader when it comes to office removals in Canning Town. Somebody recommended them to us and we have to use them for that service. There is no other company like them when it comes to moving services.
Great movers for E16. Got the job done quickly and at a cheap price.
Careful with furniture and decor. The moving staff at Moving Service took great care with my fragile items, of which I was most concerned. My items arrived to Canning Town without incident and in perfect condition. Professional moving service!