Moving to Norbury, SW16
There's no one better suited to help with any kind of house removals in Norbury, SW16. At Moving Service, we are focused on providing the right range of help which makes your life easier. Rather than having to worry about the best way in which to approach the moving process on your own, with all of the stress and the hassle which many people face, you can dial us up and discover why our teams are always trusted to help with all sorts of property relocation services. Talk to our team today and find out what sets us apart from other removal companies in your area.
Office Removals From the Experts
But we're not only limited to house moving help, offering the kind of commercial and office removals in Norbury which can always be depended upon to help your business. We know how tough it can be to relocate a workplace, which is why the help we offer aims to allow your staff to remain focused and productive while we do all of the heavy lifting. There's no company better suited to ensuring that your business remains at its best during difficult times, so call us up on 020 8746 4402 and get a free quote from a member of our team.
What Can you Find in Norbury?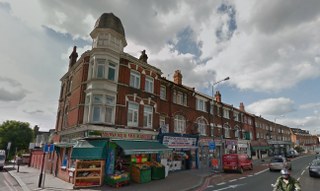 Located near the main area of Croydon, this is a place which is located in the South West of London and in the borough of Merton. With a history going back many centuries, the area has even become famous for featuring in a Sherlock Holmes short story. As part of the SW16 postcode, then there is a lot located nearby for those who are interested in vibrant local culture and things to do in the evening.
If you are aware of the travel methods which are frequent in London, then the prevalence of public transport will be very familiar. Notable as one of the key features of south west London, the tram network can cover everything in the surrounding area. As well as this, there are nearby train and tube stations in the form of Norbury, Thornton Heath, and Streatham Common. If you are more interested in walking, then Mitcham, Crystal Palace, Upper Norwood and Brixton are all located quite nearby

House Moving From the Norbury Professionals
Are Student Removals Right for You?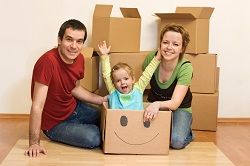 If you are a student who is worried about the moving process in Norbury, SW16, then Moving Service are here to offer you the best help around. It's our aim to ensure that there is no better way in which to deal with those end of semester moves, regardless of how much or how little it might be that you actually need to get shifted. We have designed this service especially to benefit student removals in Norbury, catering for those at university, college or anywhere else who are in need of the kind of help which can always be depended upon to deliver the best results every time.
Why Removal Assessment Can Help Your Move
Unsure of which moving services you require? If that's the case, then you can trust our removal assessment services in Norbury to help discover and judge which solutions are best suited to you. We have spent years delivering the best help around and building this expertise and range of solutions now means we can help you formulate the kind of moving process which can be depended upon to deliver the best results on every occasion. To find out more about the myriad ways in which we can make a difference and to get a free quote, give 020 8746 4402 a call and talk to a member of our team.
Our Testimonials
I was so not looking forward to doing my house removals so decided to shop around, and see if I could find an affordable service in Norbury. Moving Service definitely fit the bill, and considering how much work they did, I can say for sure that they are an incredible value for money.
Very happy with Moving Service. Needed to move houses in Norbury within a week worth of time and they took care of everything very fast and effectively. Great removal company! Recommend it to everyone who needs a removal service.
Casey Peterson
03

Jun 2019
Finally, our furniture among other boxes was delivered to us in SW16 safe and sound. We were pretty much impressed by their Moving Service. Thank you so much for everything.
As I was in the middle of a horrid divorce, I needed to move house. After calling what seemed like hundreds of movers in the Norbury area, I found that Moving Service had the lowest rates. Will ring again if needed. Thanks.