Moving to Maida Vale, W9
Wouldn't it be great to think that moving was easy and care-free and only took an hour or so to complete? It really would be brilliant to think that moving a house in Maida Vale, W9 only consisted of packing up a few bags and suitcases and heading off into the sunrise. Sadly, it takes much more than that. Over the years, Moving Service has helped thousands of clients with their moves and we are prepared to help you with your next one. There is nothing we want more than you to have an easy and stress-free move. If you need our help, we are literally a phone call away and we promise your move will be much simpler with us to rely on. Don't let anything stand in the way between you and your smooth removal in W2 area. Struggling and coping with it all on your shoulders make no sense at all. If you want your shoulders freed of pressure, allow us to lend a helping hand and we promise you nothing but the best. We offer packing services, storage services, removals and much more right here on our doorstep. We have a brilliant team of movers and all you have to do is get in touch with our office on 020 8746 4402 and we can take care of your relocation.
A Stunning Location For Your New Home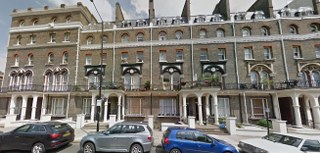 It is a stunning district in Northern Paddington in West London. It is mainly a residential district and is situated West of St John's Wood and located south of Kilburn. It lies under the City of Westminster. It is indeed an affluent area with stunning mansions dating back to the Victorian and Edwardian times. The BBC Maida Vale Studios are also located here in this district. There is no doubt about it, the area is absolutely beautiful and there are some breathtaking sights to be seen here. Warwick Crescent, Blomfield Road and Maida Avenue are all stunning places to see. They are all very beautiful and you will certainly find them impressive for sure, so they are definitely worth checking out. It is an area of number of theatres and a birth place of many famous people.

We Can Manage Your Move to Maida Vale at More Than a Reasonable Price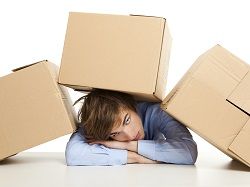 Moving Service is one of the leading removals companies in Maida Vale, W9, so use our superb removals services and get ready to be impressed. You do not need to struggle on and carry all the burdens of moving on your shoulders. If you would like some help, make sure you use us right now and we won't disappoint you. We will supply you with our qualified and highly experienced movers who are brilliant at what they do. You will be in awe of them. They have been working with us for years and they never fail to amaze us and our clients with their fantastic skills. They never let us down and we're sure they will not let you down, either. Please, don't keep struggling. If you need our help, don't forget that we are not far away and we are more than glad to step in and help you if you need. From packing to storage to man and van, and more, we offer everything right here. To find out more details, please call us now on 020 8746 4402 and let us make your dream move come true.
Our Testimonials
You won't hear any complaints from me about these movers. I would argue that they are without a doubt the best removals company in Maida Vale.
Karen Vitiello
09

Jul 2019
I would recommend Moving Service in Maida Vale W9 for sure. They did a great job when they assisted us in our house removal about a week ago.
I had to get some movers to deal with the difficulty of moving into my new place in W9 so I called them and they came right away, helped with everything, move went great.
Will never have a need to hire anyone else to help me do a good removal again! Awesome work from the company in Maida Vale.