Moving to Yeading UB4
For the best removal company in Yeading, look no further. At Moving Service, we strive to be the very best option for anyone who needs removal services in the area, so we offer a broad selection of different solutions. Whatever your move requires, we will have an offer for you. From the best man with a van options around, to comprehensive removal van hire you can trust, there's nothing we cannot provide you with. If you need a packing service to save you time, all you have to do is tell us and we'll despatch a team in no time. When you need to ensure your move is quick, efficient, cost effective, and stress free, there is only one company you need to call.Dial 020 8746 4402 now to talk to our experts.
Do You Want To Learn More About Yeading?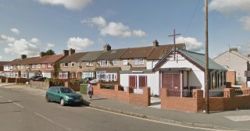 This part of London is located in the far West of the city. Part of the Borough of Hillingdon, those interested in a move to Yeading will appreciate the more laidback, relaxed approach to life when compared to much of the rest of city. At the end of the Second World War, a large amount of housing was built in the area and it has grown ever since. In addition to the shops, bars, and restaurants, the area also has its own dedicated local radio station. Apart from all the local amenities, it's possible to take a bus (or even walk) to nearby places such as Hayes, Ealing, Hanwell, and Southall.
Why Are We the Best Moving Company in UB4?
You might ask yourself, just what sets us apart from the other removal options out there? Our award winning approach to local removals throughout UB4 district is focused on customer satisfaction. We blend great knowledge of the business with a variety of modern tips and techniques. We'll keep costs low while the quality of the service stays as high as possible. There really is nothing we cannot handle, so you'll be able to relax while the whole move is carried out for you. If you are worried about your stress levels at the time of the move or just don't know what to do, our team can be a supportive presence. If you'd like to find out more about our professional approach, call 020 8746 4402 today and receive a free estimate.

Rely On Our Moving Services in Yeading to Make Your Life Easier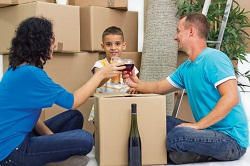 It's important to take pride in your work and this is why our team are so focused on customer satisfaction. We've trained our experts to not only offer the best solutions for any house move to UB4 district, but to support customers throughout the house moving process. As it's such a stressful time, people can find their busy schedules simply do not allow them to deal with everything. This is where we come in. If you've got a table that doesn't fit through the hallway, if you want extra packing support, if you don't know which moving van is right, or if you struggle to find the time, then we are ready to help. With our specialist training, we know how to handle everything. So sit back and relax while we deal with the move.
Save Money with Our Excellent Yeading Moving Team
A quick call to Moving Service will not only demonstrate why we're the most knowledgeable removal company in Yeading, but it can show you we're the most affordable one at the same time. We want to save you money. Because of this, we will work in a partnership with you to put together a moving package suited to your exact needs. When you don't overpay for services you don't need, it's possible to save a huge amount. We will even show you how much you can save with a free quote with absolutely no obligation to buy. It's really this simple. If you need a moving company in the local area, call us up on 020 8746 4402 and discover how much money we're able to save you.
Our Testimonials
The best moving experience we've ever had in Yeading UB4! I used this service a week ago, the guys were amazing. Very efficient, and organized, took the stress out of moving. Carried my couch down 6 flights of stairs without complaining at all, and the price was very reasonable. Would recommend to anyone!
Affordable and fast removal service in UB4. Glad I hired them.
I had a ton of heavy boxes and large pieces of furniture that needed to be moved across town to the Yeading UB4 area. Try as I might, I would not have been able to do it all on my own. My brother had used Moving Service when he moved back home. He positively raved about their movers. Nice blokes and good at what they do. They are quite inexpensive so they'll save you a few pounds too.
In the 20 years that I have been managing my block of flats, I have dealt with many removal services. Particularly in the UB4 area.