Moving to Somers Town, NW1
Moving a home is an interesting topic that people have not unanimous decisions on. Some say it's a wonderful time full of opportunities for work, education and a boost in quality of life. On the other hand, moving can be considered a chore that breaks up the rhythm of your life. All of this is understandable, but removals to Somers Town, NW1 don't have to be difficult – not with us on your side.

With Moving Service moving can be made a simple process. We do this by offering a wide variety of removal services covering the entire NW1 area – all of them convenient, of high quality and affordable. As far as the actual movement procedure, we've got everything covered. When it comes to the packing, lifting, loading, driving, unpacking and everything else, we are the best around Somers Town. To find out more or schedule a moving trip of your own, give us a call on 020 8746 4402.
Life Is Bright and Cheerful In Somers Town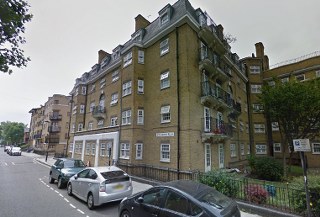 It is a district in Central London's NW1region and is part of the London Borough of Camden. It's neighboured by Euston, King's Cross and St. Pancras, which offer convenient transport links. More specifically, these are Euston's London Underground station, King's Cross' National Rail services, and St. Pancras' Eurostar connection.

As for the area itself, there's lots of history and culture associated with it. It was the home of many prolific writers, like William Wordsworth, Mary Shelley and Charles Dickens. In fact, the area is referenced frequently in Dickens' works. The British Library is also located here – making the area a literary hotspot.

Though that's not to say that's all that's in Somers Town – not at all. It's a comfortable and quiet place to live, thanks to the traffic calming measures in place, and there's no shortage of shops either. Both traditional and street market places are available here.

It's an inspirational place, especially for writers. it's also centred around convenient transport hubs and has a lot to offer for residents. If you're looking for a Central London district to live in, the area should be in first place of your list.



Call Moving Service for a Straight Forward Moving in Somers Town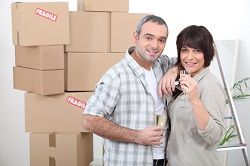 We've got a whole bunch of affordable moving services, and you get more than what you pay for. With many other companies in Somers Town, NW1 you're not only hiring a service, but also you're getting a thought out package. We provide high quality moving packages for student moves, business moves as well as house removals around Somers Town. Basically, you get the whole package in other words!

Here at Moving Service we understand that moving a home is hard, so we do our best to keep things as simple as possible. Our professional moving team will ensure that everything gets moved smoothly, and our logistics staff will make sure that you are protected if something does go wrong.

So call us today on 020 8746 4402. We will make your removal in NW1 area one to remember, regardless of any circumstances. Thanks to our array of services and options in the NW1 area, there's a moving service for just anyone. All that's required now is to just relax and enjoy the advantages of high quality moving services. We understand the risks and rewards of the removal process, and these are one of our keys to success.
Our Testimonials
I contacted Moving Service for my moving to Somers Town, and I am happy with their services.
I am more than satisfied with the house removal service I received in Somers Town. Moving Service is cheap, reliable, and efficient when it comes to moving house.
As removal services go, Moving Service stands head and shoulders above the rest of the crowd in Somers Town.
When we needed a reliable service to help us relocate to Somers Town we called Moving Service and their movers were able to get the job done quickly for us. Would recommend them to anyone who needs moving help.
All of my items were handled with care, and the movers made certain to not scratch any of the furniture during the move to Somers Town.