Moving to Kidbrooke, SE3
When you're moving to a new home or office in Kidbrooke, SE3 or anywhere else there's nothing more comforting than knowing you have the help of professional movers to help you with the stress and worry. Moving to a new home gives you a lot to worry about, and with so many things to take into account, having the help of experienced house movers can ensure that your move goes swiftly and efficiently. At Moving Service we work hard to deliver exceptional removal services for competitive and affordable prices, and if you're looking for help with your relocation then you don't need to look any further! Our company is here to assist you with everything from moving furniture to Kidbrooke man and van hire, so get in touch now by calling 020 8746 4402 to find out more!
Hiring the Help You Need Has Never Been So Easy!
Everyone knows how difficult, time-consuming and stressful moving can be – especially if you're moving on a tight schedule or with your family! Our company is here to ensure that you have nothing to worry about when you move, whether your concerns have been about moving furniture or making sure that nothing gets broken or damaged. We'll help you to get professional moving experts, fantastic vans, help with heavy lifting and anything else that you can think of! We even have some of the best office removal services in the business, so if you're planning for your office relocation we can even help you with that!
Did you know that we can help to save you money on your moving services? We offer some of the best prices in the area, and with such competitive and affordable costs you won't need to worry about blowing your budget on moving day! Get in touch today to find out more!
Kidbrooke Is the Best Place to Live!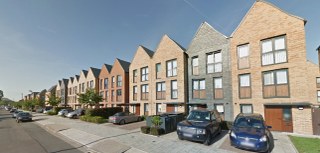 This is an area of South East London, and is a part of the London Borough of Greenwich. Found less than 8 miles from Charing Cross, it is named after the watercourse, Kyd Brook, a watercourse that runs to Lewisham. There is a lot to be seen in the area, including the Sutcliffe Park, which has a beautiful lake that is a joy to see during the summer months. The area is also home to a small nature reserve which is managed by Greenwich Council, though this area is not open to the public. There are a number of primary and high schools in the area, contributing to the sense of familial community in the area, and making it a fantastic place to live for those with children, or for those looking to raise a family. A number of famous people have grown up in the area, including Lawrence Llewelyn-Bowen and comedian Jim Davidson. With so much to offer, this is a wonderful place in which to live.

Need a Kidbrooke Moving Company for Your Move? Choose Our Experts!
Our Moving Teams Are Just a Phone Call Away!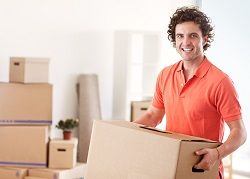 Stop worrying about your house or office move in Kidbrooke, SE3 by calling Moving Service right now! Our experts are just waiting to hear from you to help you with everything from furniture removals to commercial removals, and with so many cheap services available for every single one of your moving day needs, you're going to love our company and what we can do for you! Get in touch today by giving us a call on 020 8746 4402, and find out everything that you need to know about our experts and how we can help your move in Kidbrooke!
Our Testimonials
Moving Service made my house move so much more relaxed than I ever expected. From the moment I called up their booking Kidbrooke team I knew I was in safe hands. They were so friendly and totally understood how stressful moving house can be. Thanks to the team for doing a great job and keeping me safe.
I use removal firms all the time and these guys were the best in SE3 by far. Best employees, best rates, best service. You name it. They blow the competition away.
I've never come across such a responsive removal company such as Moving Service in Kidbrooke before. I contacted them through an email, and they got back to me eight minutes later. Their reply was all inclusive that I never asked for anything else. You are wonderful.
Looking forward to the next time I need a removals firm in SE3, because the guys at Moving Service make it so easy and affordable!