Moving to Welling, DA16
Don't waste time suffering from the moving blues, relocating should be a fun and exciting time, so let us handle the stressful parts (i.e. the actual moving bit) and you can focus on the fun stuff like picking out new upholstery and deciding where your furniture is going to go. When it comes to moving house we can help with everything including packing, relocation of possessions and even helping to set you up in your new home. With one simple call to 020 8746 4402 our friendly and knowledgeable team of movers at Moving Service can be there before you know it to offer a helping hand, and all at budget friendly prices.
Why Welling Is The Place To Be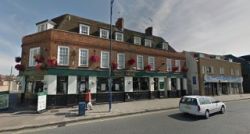 With former residents such as Kate Bush and Sheila Hancock, it's clear that Welling has much to offer both locals and tourists. One of its major attractions is the defunct Russian canon from the Crimean War, offering a wonderful glimpse into the area's history. The DA16 area is both quiet and residential in parts, but being part of greater London also means it hosts a wide range of attractions from shopping to entertainment venues such as the local micropubs, cinema and entertainment complex with a bingo hall. The local football team is also a huge draw for locals and tourists, offering an exciting view of local team spirit. The excellent connections to central London also open up a whole world of leisure opportunities.
Why Choose Us?
We offer the premium removal service in all of Welling, with expert professionals on hand to answer any questions, a flexible schedule to fit around you and the best prices in town. We offer the best service around because we are the best! our team have been doing home removals in DA16 region for decades, and are happy to be able to work with you to make sure the whole process is as smooth and stress-free as possible. Aside from the transportation of your belongings we can also offer services such as packing, storage and unpacking where necessary. Whatever needs to be done to help when you're moving home, we can help, all you need to do is tell us what you need.

Why Use Anyone But The Experts?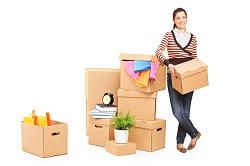 Expert is a term that often gets thrown around, but not in this case; when it comes to house removals we really are the experts, with the know-how to make your move seamless and enjoyable. With our many years of experience on the job, we known it all. In fact there's a good chance we'll know what you need before you do. We can offer expert recommendations about the best way to manage your house relocation, to enable you to safe time, money and effort. Our team are fantastically knowledgeable about a whole range of topics related to moving house, and many have specialist experience in certain areas to make sure we always have a solution to your problems. Call 020 8746 4402 now and get your free quote!
Are You Moving In Welling? Call Us Today To Make Your Move Easier!
Our ethos is simple: exceptional service for all, a fair price for all in Welling, DA16. Moving home is (or should be) an exciting and invigorating experience, but we understand that it can also be quite time consuming and exhausting if you don't have the necessary time to plan and carry out all the tasks that need to be done. That's why we created Moving Service, to assist people in making relocation a pleasurable experience, and we also know that moving is expensive and that's why we offer packages to suit every budget. Call one of our friendly customer service team on 020 8746 4402 and find out about our special offer on premium removals services, no obligation required.
Our Testimonials
So impressed by the quality of the house removals. I've never used a professional service before so didn't really know what to expect, but their team made everything so clear and I felt like they really knew what they were doing so I didn't have to worry about anything. Felt nice to have someone else take control of the Welling move so that I could focus on other bits, and pieces without worrying I'd forgotten something.
Great work done in Welling DA16. I recommend them if you need a quick professional job removal company.
I could not be happier with this moving company. Not only are they super cheap, but they also offered me a discount. Best moving service in Welling DA16.
Anastasia Elliott
02

May 2019
Moving Service in Welling DA16 do a great job every time I hire them.