Moving to Hook, KT9
Moving Service offers a fantastic range of professional and affordable removal services in Hook, KT9 that can give you the help and support that you need to prevent the stress that comes with moving to a new home! We work with experienced and friendly teams of experts who can and will provide the best level of service imaginable, so whether you're worried about moving furniture in Hook or concerned about heavy lifting, we can help you! With some of the best prices in the area, and with some of the greatest movers in town, you'll find everything that you need for a speedy and easy move with our company. Call us now on 020 8746 4402 to find out more!
Professional Help without the Expensive Price Tag!
There are lots of things that can cause you stress when you move, from your removal van to your furniture removals, and only our company can ensure that you're in the best hands possible when you relocate! When you hire our house movers you'll get an unbeatable level of expertise and service that's sure to leave a smile on your face, and if you want to move efficiently, swiftly and cheaply then we're the company for you!
Hook Is a Wonderful Place to Live!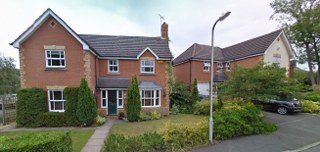 It is an area located in South West London, and is a part of the London Borough of Kingston upon Thames. It used to be a civil parish in the 1800s, and is now one of the sleepy and quiet suburban districts that is a popular place to live thanks to its contrast to busy London life. Many people favour this area because of its small and traditional high street shopping experiences, as well as for its deep and thrilling history. At least one of the buildings in the area was originally built in the 1600s, with many other homes and commercial buildings having been built around the 1800s. This is a wonderful place to live if you're looking for a break from the hustle and bustle of inner-city life, as its traditional setting and strong sense of community make it the perfect place to raise a family, or to get a little peace and quiet.

Hire the Hook Moving Company that You Need Right Now!
The Moving Company you Can Depend on!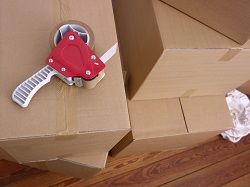 There are many services that we have to offer, and it's not just house removals that we can help you with! Our experts also specialise in office removals, making us a fantastic choice for both your home and your business. It's common knowledge that moving to a new home or relocating to a new office space is stressful, so why not invest in a company that can give you the help and support that you need for an easy move?
With our experience, attitudes, knowledge and competitive prices, you're going to love what Moving Service can do for you on your moving day in Hook, KT9. You won't need to worry about your moving checklist, and we'll provide you with everything that you could need, whether you're in the market for moving teams, relocation services or a moving van in Hook! No matter what you're worried about, we're the company that can help you! Find out more right now and hire us for your big day by picking up the phone and giving us a call on 020 8746 4402! Choosing us is a decision that you won't regret!
Our Testimonials
I don't often write reviews, but I have to say that the moving services really did exceed my expectations. I thought they'd just do the bare minimum, but Hook moving team were incredibly helpful and went above and beyond to make my move stress-free. I'm glad I chose them.
I would use these movers on a regular basis, that is how terrific they are. They are competent and inexpensive. I recently recommended them to a long-time mate who is moving back to the KT9 area. They are at the top of the list of the best moving companies.
It was my first time to use the removal services of Moving Service, and surprisingly I thought we would agree on everything on the phone including the removal day which was unfortunate. These guys are very professional; they actually sent some guys at my place in Hook KT9 to asses on what was to be moved which went well and then gave me a quotation on the same. Thank you for everything.
Hired Moving Service for a removal of goods in KT9 and they did a bang up job. Thanks again.