Moving to Beckenham, BR3
If one thing in life is for sure, it is that moving a home is a stressful experience that can cause those involved a lot of hassle. The problems tend to arise when you try to tackle the process on your own or without the proper support. Thankfully, the struggle needn't happen anymore, as companies like Moving Service are on hand to help. Our professional team features some of the most experienced movers in the industry today. Trust us when we say that when it comes to the Beckenham, BR3 area, we are the very best removals company. From basic preparation and packing, man and van transportation, to post-move clean, rest easy knowing that we can handle it with ease. When you decide that our removal company in Beckenham is what you need for you move, pick up the phone and call us on 020 8746 4402. One of representatives will be standing by to talk to you in more detail about what it is we offer and provide you with a free quote.
Beckenham Is Famous For Its Monumental Historical Buildings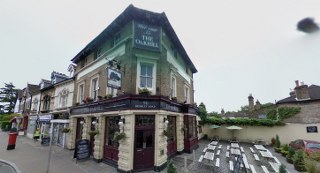 Even though it is a town in its own right, it is a key element of London's suburbia and features some of the oldest and grandest houses within the capital. Originally, it was considered a small village in Kent, but the area took on rapid expansion between 1850 and 1900 that saw its classification change. Over those 50 years the population rose from 2,000 and 26,000, but it didn't stop there, as the growth would continue further during the 21st Century, eventually hitting 82,000 in 2013. The area has an image of being leafy, but it is a questionable topic. As it features 9 different railway stations, along with a large variety of business headquarters, showing that city life plays a key role in the daily life of the area. The town also features a thriving high street that houses several upmarket clothing and restaurant chains. This is what makes the area so appealing from a residential perspective. If you want to move to the area, make sure you get the right support. Speak to us and we can take the stress of moving to the area off your shoulders.

How to Make Your Beckenham Move Hassle Free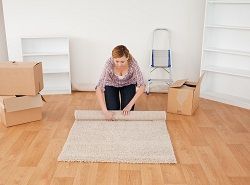 Moving to Beckenham, BR3 has obviously been a decision made by tens of thousands since the area has been an introduction to the suburbs of London all these years. Deciding to move to the area is probably the easiest part of the moving process, because getting there can actually prove difficult. Thankfully, you can overcome that difficulty once and for good when you hire our removals company in Beckenham, BR3. Moving Service offers the most reliable removals services across Beckenham, blowing our competition away in the process. Integrity and efficiency make up the core elements of our business, so it doesn't matter what you require, you can be sure that we can handle it. Don't waste your time with a company that just can't deliver you what you need when it matters. Make the right choice and call our team today on 020 8746 4402. After that we will take complete control of your house or office relocation, from packing to transportation, it will all be under our control. There are a lot of cowboy companies in Beckenham, but always remember that our experienced removals company is a rough diamond.
Our Testimonials
They charged me an affordable rate despite having additional boxes and wardrobes. They are the best removal company in BR3.
I own two companies so need to have a good removal service on speed dial. This company is cost-effective and professional. They handle all of my removals in BR3.
Moving Service responds in time and the customer service is highly reliable. We will use them for all future home removal projects in Beckenham.
To find a quality moving service within Beckenham BR3 then Moving Service is the idealistic choice they have phenomenal service and can get the job done professionally.
Great house moving company. Just needed to send a few furnishings to my sister in Beckenham, and they did the job well.