Moving to Crayford, DA1
The reason we want to be your removal company is because we care about your home move. We want this important day to be as trouble-free as possible and we know that one of the main ways you can do this is by hiring our moving company in Crayford, DA1. It's our business to make house removals easier in every way and something we have been doing for many years. This experience in helping people move locally, nationally, as well as internationally, counts for so much in regards to your own house move. No matter how much or how little you have to move, we have the resources for every type of home move. This includes having moving vans which are well maintained, clean and have things like GPS and lifts. Nothing is as important however when it comes to moving a house than having a removal company with great employees on your side in Crayford. We have removal men who have gone through comprehensive training to handle every type of item and this goes a long way to ensuring that nothing of yours will be damaged or lost. For more information about Moving Service and what we can do for you then simply give us a call now on 020 8746 4402 and we'll gladly answer any questions you have.
Tudor House and Gardens Scattered Throughout Crayford Are a Sight To See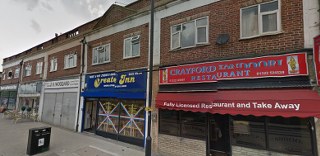 It lies between the areas of Bexley, Bexleyheath, Dartford and Barnehurst. Situated in South East London, it's around 14 miles from central London within the borough of Bexley. The area has a pleasant high street with a small number of shops whilst the Tower Retail Park opposite the town hall has a number of larger stores. Crayford Railway Station has trains to London Cannon St and Charing Cross as well as Gravesend.

In terms of amenities and attractions, Crayford Stadium is a well-known venue for greyhound racing. On the outskirts of the area is found Hall Place. Dating back to 1540, this historic Tudor house and gardens is very popular with visitors. The Geoffrey Whitworth Theatre in the area first opened in 1959 has regular performances for which many people travel long distances to see. The area also has its own astronomical society. It's a tradition which dates back to the 1950's and the Crayford Manor House Astronomical Society also has courses available. Crayford Library meanwhile can be found in Town Hall Square.



Crayford Moving - Professional, Reliable and Affordable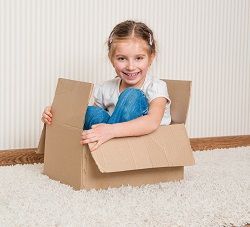 It may be that you have just found out you're moving a home by a certain date. This, in itself, can induce a little bit of panic in anyone since you know you have so much to move and have to do it by a certain time. We really feel Moving Service are the movers who can best help you have a domestic move that is less stressful. You may like to take advantage, for instance, of our removals assessment service in Crayford, DA1 which can make sure you get the exact service you're looking for at a price that is the best possible. We are renowned for our great value removal services and we are also known as a removals company in Crayford you can completely depend on. You can come to us if you need affordable packaging materials, if you want a professional packing service or if you want removal van hire in DA1 area. We really are the one-stop shop for everything to do with removals and no matter what we do we insist on having a quality that you may not find with other moving companies. Perhaps the first thing you would like to know is just how low our prices are and you can find that out immediately by calling us now on 020 8746 4402. We are the removal firm that truly cares about the service it gives on your moving day.
Our Testimonials
My friend introduced me to them when I was staying in Crayford DA1. They gave me an outstanding moving service. I recommend them to any other person.
Had the best experience possible. I moved from Crayford DA1 after 30 years of living in the same home. The movers who packed my belongings treated my things with great respect while working incredibly efficiently. My stomach sunk when I saw everything I own, including my car, being driven away by people I didn't know but I quickly came to trust and respect the Moving Service team. They arrived a day earlier than expected, and every little thing arrived in perfect condition.
This mover is the best thing that can happen to the residents of Crayford. They are great and very reliable. I will always use Moving Service for all future projects.
I'm from Crayford and used Moving Service for our house moving needs, and they provided with a few vehicles it took to move all of our stuff to our new home, and top that off, they went that extra mile to make sure our stuff was put in the right place and delivered on time.
Wow! Love them! I've never been disappointed with the relocation in Crayford DA1.