Moving to North Kensington, W10
If you're thinking about moving home in North Kensington, W10, then a quick call to Moving Service could be just what you are needing to simplify the process. There is no one better placed to deliver the kind of help and the house removals expertise which is required in order to get the best moving solutions out there. We want to make your life easy, which is done by providing professional help in the areas which matter the most, saving you time and effort when moving between properties. To find out more, all you need to do is call us up and get a free quote from one of our team.
Getting Help with Packing and Unpacking
One of the key areas in which we can be of assistance is by helping you with all of your packing and unpacking. This is one of the things which many people struggle with, lacking either the time or the expertise required in order to get all of their possessions packed in the proper manner. Thanks to the packing services in North Kensington which we're able to provide, it's never been easier to simply call up 020 8746 4402 and be certain that your items will be able to make it to the new property in the best possible fashion.
What does North Kensington Offer to Me?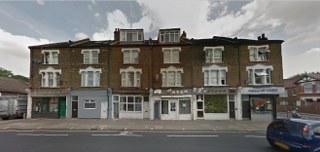 As one of the richest and most affluent areas of London, this area is amongst the most recognisable. However, while people typically pay attention to south Kensington, with the natural history museum and other places of interest, the area also has a huge amount to offer to those who are curious about history, culture and something interesting to do and see in the city. One of the biggest cultural attractions of the city is the annual Notting Hill Carnival, and the place itself is found in the borough which is known as Kensington and Chelsea.
As is the case with much of London, there are always a number of tube stations and bus stops around, meaning that the ability to get around the city is made simple and easy. Those stations can include Earl's Court, Gloucester Road, High Street Kensington, Latimer road, Westbourne Park, West Brompton, Sloane Square and Kensington (Olympia). As well as this, you can possibly walk to the surrounding places such as Chelsea, Fulham, Holland Park, Kensal Town, Albertopolis, World's End and West Kensington. Getting around the city is made easy enough and there is always the option of taking a cab when you want the easiest way possible.

Hiring Help for Your Home Moving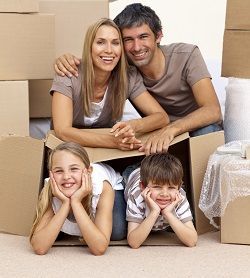 If you're struggling to figure out how to approach the furniture moving in North Kensington, W10, then Moving Service are the ones who you need to call. The expertise which we possess means that any and all North Kensington furniture removals are now easily accomplished. This means that moving your sofas, beds, cupboards, chairs and tables can be easily handled, regardless of the size, the shape or any other factor which might be slowing you down.
How Can I Get Help With Small Removals
We help out with all sort of removals and we're not limited by the scale of the move. So when you're worried about whether your move might be too small for professional help, we aim to offer the best small removals services and man and van hire anywhere in North Kensington. There is no job too big or too small, with our expertise and equipment being essential for those worried about how to approach any move. Find out more and get a free quote, by just dialing up 020 8746 4402 today.
Our Testimonials
Gave Moving Service a call just to get a quote but as soon as I spoke to them I booked straight away. The lady on the phone was so helpful and knowledgeable, definitely the kind of support I was looking for with my removals. And the move itself went without a hitch so no complaints from me.
The movers came by fast and began the work within a flash. Great service and problem-free transfer to North Kensington. Very well-done!
We were pleased with the services you offered us last week at our offices in North Kensington W10. The experience was a breath-taking one and one that I would love to have again. I highly recommend them.
A friend recommended these workers. They did a great job when she moved to North Kensington. So I gave them a shot and I am glad that I did. A wonderful moving company.