Moving to Kensington, W8
Most of you will know, if you have moved previously, that moving in Kensington, W8 is indeed a struggle and requires a great deal of energy and hard work. For many, it is a tiring and tedious chore. Although you may have once believed that using a professional company would cost a fortune, it doesn't have to anymore. With Moving Service, using professional removal services can be affordable to all. It can be both affordable and a luxury. There is absolutely no point in continuing to struggle on. If you need help, we are confident that we can help you from start to finish. There is no doubt about it, you will be over the moon with our services. In fact, we can literally take care of your whole move from start to finish no problem. All you need to do is get in touch with us as soon as you can on 020 8746 4402 and then we can start with the whole process. You will be impressed with our services for sure. We promise you nothing less than the very best so be sure to get in touch soon. We've been around for a long time and we understand the process of moving in Kensington so allow us to make your move much easier for you. You are guaranteed to have an easy and smooth move when you rely on us.
Kensington - A Stunning Place for Living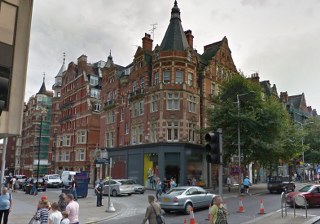 Located in the London Borough of Kensington and Chelsea, this is a district in South West London. It is known for being a very affluent area and for its stunning buildings and sights. Kensington High Street is one of its main features. This district is bordered by Notting Hill, Brompton, Knightsbridge, Holland Park, Shepherd's Bush, Hammersmith and Earl's Court. Kensington High Street is known to be London's second best shopping street. Indeed, if you enjoy shopping, this is a must see. However, it is a wealthy area. Great attractions that are a must see are Kensington Palace, the Royal Albert Hall, the Natural History Museum, Imperial College, the Royal College of Music and many more. These are just a few of the many brilliant sights visitors can see. It is an incredibly affluent area and you will definitely admire the beautiful houses and buildings. There are some stunning places here for you to see. It is definitely worth seeing.

For a Controlled and Calm Kensington Move, We Are the Best Choice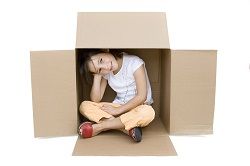 From packing to unpacking to storage to removals, Moving Service offers everything you need for your move in Kensington, W8. That means you don't have to handle everything single handedly. You have us to turn to whenever you need any help at all. Our removal services are all carried out by our talented and skilled movers. You can put your full trust in them to provide you with brilliant services. You shouldn't worry about a thing. If you need any help at all, please get in touch and we will be more than glad to help you. We are just a phone call away. Also, you can find plenty of resources on our website which shows you lots of tips and hints on moving etc. This should all come very much in useful to you. We understand that finding a decent removals company is not too easy and we would like to provide you with our expertise. Plus, what makes us even more hirable is that we supply superb services at amazing prices! Our moving services in Kensington are great value for money so there is no need for you to have splurge. Call today on 020 8746 4402 for a free quote and lots of help!
Our Testimonials
I never would have coped with my recent move without help from the Kensington movers. They dealt with so much of the annoying little bits and pieces for me - like moving boxes and packing tape - I would have been totally lost without their help.
I had to give these guys a shot since my mate is always raving about them. They charge less than most in the W8 area. They do great work and have officially earned my steady business. Great removal service.
I did a whole ton of research on different removal companies in Kensington W8 and Moving Service emerged as the highly preferred one. I decided to use their services, and I wasn't disappointed. Everything went well, and they performed beyond my expectations.
As you get older, there are less things you are able to do, but you still need to! Like a moving goods. So, when my old bones won't let me do it, I call up Moving Service in W8 to help me out.