Moving to Earlsfield, SW18
If you are like most of the people out there, moving is very stressful experience. Aside from finding a suitable place to move in (which sometimes poses budget restrictions, too), there are many other things you will have to take care of – and the actual moving process is definitely among the most difficult ones. The stress and the pressure on making sure that every single item found in your possession reaches its destination in full shape can become really overwhelming. By calling for Moving Service's services, you ensure that every single item you have to move will reach its destination without any kind of accidents. If you are moving to Earlsfield, SW18 we can provide you with a van or a lorry and with a few movers to help you move your belongings as well. Contact us on 020 8746 4402 and let's talk about the number of items you have to move. Together, we will decide what vehicle size you need and how many movers will be enough to ensure smooth removals. Our man and van hire is the best in the area. Our customer service representatives will provide you with all the information you need and if you want to make sure our services fall within your budget, we can provide you with a free quote.
There Is No Boredom When you're Living In Earlsfield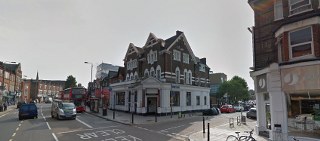 The area is one of the South West London suburbs that have caught the attention of many people moving into the area. Located in the London Borough of Wandsworth, the area may not be as popular as the other suburbs surrounding the big city (Tooting, Balham and so on). However, it will provide its residents with the same benefits as the other suburbs. The appearance of this area is typical of the small settlements surrounding London: Victorian terraced houses and a wide variety of shops, restaurants and bars where you can entertain yourself. Among the famous places present in the area are Café Nero, Sainsbury's Local and Hair Republic – but these are just some of the chains that are popular throughout the entire country. Aside from the large number of shops and service providers in the area, the pleasant appeal of the area will definitely enchant you. For instance, the newly opened Tara Arts theatre company regularly hosts and organizes its own shows here so if you are a theatre lover, you will definitely love this suburb. Even more than that, you will always have access to means of transportations that will easily help you reach London too – so there's absolutely no need to worry that you will ever get bored living in the area.

Earlsfield Removals – How to Do Everything the Easy Way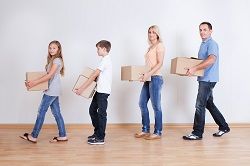 If you have already decided that you want to move here, don't forget to contact Moving Service. When it comes to removal services around Earlsfield, SW18 we can provide our clients with high quality and reliability. From the moment you call our customer support service to the moment our job is done, you will always feel that your personal belongings are safely handled by devoted professionals. Even more than that, we will do everything with a smile on our faces – precisely because we know how important it is to make our clients feel great about our services. Call us on 020 8746 4402 and we will bring the movers and the lorry in SW18 area so that everything goes smoothly. And if packing all of your items feels like the biggest hassle for you, don't worry about that any more! Our company can help you with that too – we can bring packaging materials in Earlsfield and our man with van staff can even help you pack and unpack things in an organized and safe way. As a whole, our services will help things run smoothly and problem-free so make sure to give us a call to find out more about what we offer!
Our Testimonials
I have never experienced movers who work so fast! The removal men quickly moved all my stuff to Earlsfield on time without any damage or scratches.
Moving Service is incredible! They are very professional and took care of all of my belongings until we got to Earlsfield.
Not only did the movers get all of my breakable valuables safely to their new destination in Earlsfield, they really seemed to care about their jobs.
Moving Service has been wonderful on every level with my house moving needs in SW18.
Home removals are such a chore. I love the idea of relocation, but the actual moving aspect is a trial. So I gave these guys a call and they had me moved out of my home in Earlsfield SW18 in a matter of hours.