Moving to Holland Park, W8
If only moving was easier than what it is, but sadly it is by no means easy. There is so much that you need to do when you move house. If you are moving house in Holland Park, W8, then it is vital that you hire Moving Service for help and guidance along the way. Moving can be easy and enjoyable if you have professionals on side that will help you along the way. Luckily for you, if you hire us, you will be impressed with our amazing team of skilled individuals. You will be over the moon with their work. They work so hard and if you need help with your move to your new home or office, it is recommended that you choose no other company but us and you will love our work. We make moving in Holland Park easy and smooth for you. We offer all the removal services under the sun, so if you need our help, don't be afraid to get in touch with us now on 020 8746 4402 and you will receive a free removals quote. With us, there are no additional charges. We understand that many companies add on silent fees and for clients, it's a pet hate. That does not happen with us. From removals to storage units to packing services, we offer everything you need. We are more than happy to help you if you need our expertise.
Sparkle and Romance in Holland Park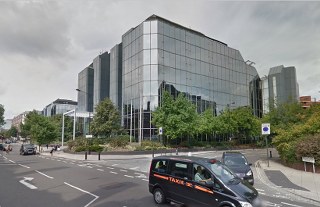 The area is a district located in the London Borough of Kensington and Chelsea. It is also known as a public park. It is situated in West London and is becoming a very popular location. This district is known for being a wealthy area full of affluent Victorian houses and high class shopping areas. Popular shopping areas around the district include Notting Hill, Clarendon Cross, High Street Kensington, and Holland Park Avenue. The park itself is a public park. It is known as one of the most peaceful parks in the area of West London and many visitors come to see the romantic park. The views and the scenery here are simply amazing and you will definitely want to take plenty of pictures. In the park there is a huge chess set, orangery, tennis courts and lots more for you to see and discover.

A Helping Hand Can be Given with Your Holland Park Moving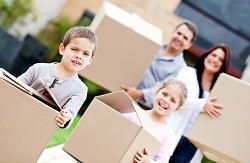 Would you like some help with moving in Holland Park, W8? If you do, then we are more than happy to help you. We understand that moving is, at times, very stressful indeed and we want to make you aware of the fact that we are right here if and when you need us, any time of day. If you need domestic removals or commercial removals or anything else for your move, we at Moving Service can help you in any way possible. Our main aim is to make your move extra easy and smooth. You are guaranteed to be impressed with our services so count on us if you need help and support with your move. There is no point at all in struggling with a move. If you need help, count on us now and you won't regret hiring us for sure. We offer a free quote if you get in touch now on 020 8746 4402. We can supply you with transport for your move in Holland Park and whatever else you need. If you need storage units, packing services, clean up services, man and van and more, book with us now and we promise you will be more than happy with us.
Our Testimonials
I'd happily recommend Moving Service to anyone in the Holland Park W8 area, they are very fairly priced, and were really very quick with our removals. It took no time at all thanks to them.
Lyndsey Becker
09

Jul 2019
I literally called every moving company in W8 and this one was the least expensive. I scheduled them to come out tomorrow.
Even though the movers arrived ten minutes late at our offices in Holland Park, they did a really great job. Actually, we felt that Moving Service had selected its best movers to come to help us since the level of professionalism was amazing. We warmly recommend their services.
We're in W8 and had planned on moving house, so we called up Moving Service and they were by far the most friendly and the cheapest service around.