Moving to Sipson, UB7
Moving, as most of us know, is a matter that takes a great consideration. It isn't something you can just run into and expect everything to go smoothly. Because of this you really should keep your options open. Every move is different, and will require different techniques and services to ensure that it is well planned.

When it comes to removals to Sipson, UB7 our team treat them as their own event. At Moving Service this is one of the keys to our service quality. Whether we're handling a home based move, an office removal, or a small relocation around Sipson, we have an array of options available to get them done properly. Here's a quick explanation on how we will handle a variety of situations.

A medium to large sized move (for example one family) is best served by a traditional removal service, and the one we provide is top notch. It's quick, efficient, and competitively priced.

For a small removal, like a student move or moving out or into a flat, a man and van service will work just as well. This is our budget moving option, but it's still effective.

For those who want to hire a van of their own, we can provide some removal van hire. We've got a range of vans available in UB7 area: small ones, large ones, to best match your needs.

And for those wanting to make a business removal, we have some fantastic office removal services as well. Whether you're upsizing, downsizing, or just moving to somewhere new, we will help to get you there. Just give us a call on 020 8746 4402!
Moving To Sipson? Here's What You Can Expect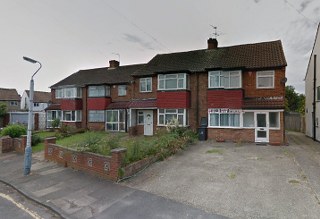 It is a the small village in the London borough of Hillingdon is an interesting one. This UB7 postcode village is located at one of the most western points of Greater London, and has a history as a farm town. Although the farms are gone these days, the rustic charm still remains, despite all odds.

Local to the area is London Heathrow Airport, which is very convenient if you travel internationally on a semi-regular or regular basis. Heathrow is the one of the largest airports in the country, and could be less than ten minutes away if the area is where your next move ends up.


The area is an interesting place. It has the rustic, quiet charm of a sleepy village, but is adjacent to one of the largest airports in Europe. You can have the convenience of living close to a gateway to anywhere in the world, but without the drawbacks. The area is suitable for busy people who want to relax once in a while.

A Successful Move to Sipson is Not Outside Your Grasp!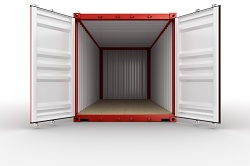 We have already established that there's a whole bunch of removal options on offer at Moving Service, so once you've decided which one is right for you, get in touch with us. Our professional team of movers in Sipson, UB7 will take care of the hard work easily. The packing, unpacking and everything in between will be handled efficiently and with great care.

In other words, we don't just provide an affordable service, our company provides solutions to all removal problems in UB7 area. You can relax and enjoy your move, and look forward to what your new home will do for you. From small removals to full blown business relocations around Sipson, we will be there to lend a hand. Call us on 020 8746 4402 for more information on how to get your move on the road!
Our Testimonials
I used removal services in Sipson UB7 for both my house and office removal projects, and they were very efficient. They managed to finish both projects on time!
I am astounded by the fantastic level of customer service I received and the low price I paid when I used Moving Service in Sipson. Anyone moving house in UB7 should consider using this firm.
Cheap and reliable removal service in Sipson! Nothing more needs to be said.
Our family was looking for an affordable moving company and we found Moving Service in the Sipson UB7 region and they were able to give us exactly what we needed, they helped us move everything and offered a great rate.
My possessions were in good hands with this removals firm. Their crews arrived to Sipson UB7 ready to get started immediately, no dallying. There were also no hidden fees or surprises, so we were not scammed. Good choice.