Moving to Wennington, RM13
If you live in Wennington and are looking for assistance with your house removal, then talk to the experts at Moving Service. We offer a professional and reliable relocation service in RM13 region, helping you with virtually every aspect of moving house. We can offer help and support with packing, moving your belongings and unloading them at the other end. We offer a range of flexible packages, you simple choose what you need and we will help to make it happen. Whether you just need a reliable moving van or need a more comprehensive package, we can help. With a quick call to our bookings team on 020 8746 4402 we can be there as soon as you need us, at a time suitable for you.
What Should You Know about Wennington?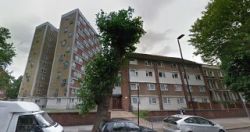 A relatively small village on the outskirts of central London, Wennington has a population of around 300 people. Its main attraction is the many green areas it has, and being located within the Green Belt of London has meant that much of the town has remained unspoilt by urban development. It also has a local church - Church of St Mary and St Peter which is not only a convenient place of worship for locals, but a beautiful building to visit in its own right. The RM13 areas also hosts a local football team, known to attract crowd to support the big games. Being only 15 miles away from Charring Cross and easy to access via train Wennington is a perfect haven of peace away from the big city, but without being too detached: the perfect balance.
Why Are We The Best?
We believe (and many of our customers agree) that we supply the best value and most comprehensive removal services in the local area. In addition to this the flexibility of our relocation services, and the fact that we work at times to suit you, even covering unsociable hours where needed, means that we put you first. And if that's not enough we also offer some of the best prices in Wennington. Our prices are cut in half compared to our competitors and yet without ever compromising on quality or service. Let us handle your house removal and if you're not 100% satisfied, we even offer a money back guarantee so there's no risk at all. Call today 020 8746 4402 to find out more.

What Makes Us The Experts?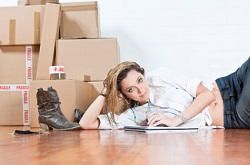 Our people are the reason we are the experts, between them they have decades (almost a century now) worth of experience in removal services. They know all the tricks of the trade, and are ready and willing to pass these onto you to help make your home move easier and more relaxed. Our team of friendly professionals are not only experts in the practical aspects of moving household furniture and belongings, but they are also stars in customer service. They are always willing to go that extra mile to make sure your house move goes smoothly at every possible step. We pride ourselves on making our clients happy so if there's ever anything else we can do to help, just ask.
Save Money When You Book with Us
Not only are Moving Service far superior in terms of price compared to other companies in RM13 region, we also offer a much more complete and bespoke service, allowing customers to pick and choose the services we offer based on their needs. This alone can help our clients save money as it ensures they aren't paying for a service they don't need, but when you add in our already low prices, then you have an exceptionally well-priced for premium removal services right on your doorstep. If you think we could help you in your relocation to RM3 area then call us on 020 8746 4402 and talk to our bookings team about what we can do for you. We know what makes a home removal great, and we do it.
Our Testimonials
This company made our recent office relocation so straight forward. We'd never organized a whole office move before, but they had a team of specialists who helped with everything. They even offered recommendations for other trades people and got us discounts. The MD was extremely impressed, as was everyone else. I think a few people have even hired them to do their house moves as well since then because they were so good. Highly recommend to anyone in Wennington.
Movers came fast and took care of the removal even faster! Great transfer over to Wennington. Really nice company, guys!
Quite happy with this removal service. I had called what felt like every service in Wennington and they were either too expensive or could not work around my schedule. Thankfully this company was both inexpensive and accommodating. Top company.
Anthony Stewart
02

May 2019
This past Friday will be the third time I have hired Moving Service for removal services in Wennington. They do a good job and are very reasonably priced.