Moving to St Luke's, EC1
When you are on the search for an excellent man and van service in St Luke's, we can help you. Many people want to get their things transported, but they worry that they may not be getting the best deals. We can ensure that you get amazing results for a great price. Why would you bother worrying about the quality of service that you are getting with other van drivers, when we could be helping you today? There are many different processes that require a man with a van, from moving house to odd jobs with large items. We have experienced employees who can help you move, without too much hassle on your part. They are happy to help with the heavy lifting, and make sure that you are deposited safely and securely at the other end of the journey. There are a few different services that we can help with, so why not call us on 020 8746 4402 for more information? We can always fit our schedules to accommodate your needs here at Moving Service. We have loads of vans available for your man and van needs in the EC1 area, and can probably fit you in today, so get in touch as soon as possible!
What Is There to See and Do in St Luke's?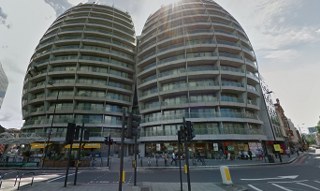 St Luke's is an area near Old Street in East London. It is in the London Borough of Islington, and takes up space north of Clerkenwell road, near Barbican and Shoreditch. The area is named after a church that still stands on the Clerkenwell Road, though the name for this area is not used very often in modern times. The church itself is no longer used as a church, but as a rehearsal and concert space. The London Symphony Orchestra uses it as their base and home. The nearby Whitecross Street is an amazing place to have lunch on Thursdays and Fridays, though stalls are open every day of the week. Access to the area can be gained via Old Street tube station, which is very close by. Alternately, the Barbican station is not too far away either. The area is popular for its proximity to historical areas of London like Fitzrovia, as well as cultural ones like the Barbican and Shoreditch.
Hire the Best Man and Van Service in St Luke's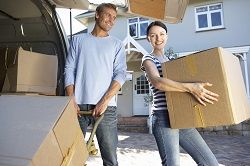 With so many different removals companies and van rental services out there, it can be hard to know who you should be using. We can assure you that you will always be getting the best prices from us, as well as the best service on your domestic removals in St Luke's. There is always that worry in the back of your mind that things could go wrong, and that you may end up with a few damaged items. This is rarely the case with us, and if it does happen, it is usually because a customer has packed a box wrongly! We have an amazing team who can get the job done quickly, which reduces the amount of hours that you need us for. This in turn reduces the amount that you spend, so it is a win-win situation. With our St Luke's house moving team, you can get things done without any mishaps. We can provide packing and storage in the EC1 region to make sure that you have all your bases covered. With our amazing removals team, you won't need anyone other than Moving Service for the job. Get in touch with us today on 020 8746 4402 and we can make sure that your time with us is an easy one.
Our Testimonials
Harvey Thompson
30

Aug 2021
I used this professional service in EC1 recently, and these guys helped me finish my house removal properly.
I was delighted by the affordable prices of Moving Service. I enjoyed a great service from these guys in EC1.
If you want great customer service and professionalism during your move in St Luke's then I can't recommend Moving Service enough for any removal service needs.
Getting help with office removals was easy, we called Moving Service and they took care of everything. We got moved into our new place in St Luke's EC1 quickly and have them to thank for it.
These movers were sharp, and knew their jobs, obviously professionally trained. Add to that, the great rates, and we found ourselves a crack home removals company in St Luke's!