Moving to Leamouth, E14
In your life, you will face many tough challenges. These can be planned or unexpected, and they can have major impact on your life. One such process is moving a home. You will find yourself changing your abode for another that can change things dramatically. New surroundings, people, experiences, possibilities and more await you and can start a completely new chapter of your life. This can be a minor move across town or it can be major generational removal. Office removals can help improve your firm as you have access to a better location, more space, new facilities and more. The process of removal in Leamouth, E14 can be very tough, so if you want support for this process, contact Moving Service now on 020 8746 4402.
Moving to Leamouth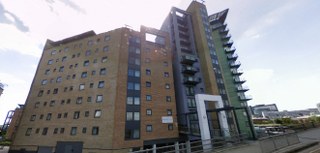 It is an area west of the River Lea. It is directly east of Central London and within the Borough of Tower Hamlets. It is split into two parts: Goodluck Hope and Orchard Place. It borders the River Thames to the south and is where the River Lea joins it. The area utilises the E14 postcode, which means that E1, E1W, E3 and E16 are close by. These postcode areas include Aldgate, Bishopgate, Whitechapel, Wapping, Bow, Old Ford, Mile End, Canning Town, North Woolwich and London City Airport. The area was traditionally a part of Middlesex and was close to Blackwell. The district has always lacked an Anglican Church and relied on the Parish of Poplar. Many people from Tyneside and St Helens moved here in the 1840s to work in glass trade but when the factories closed, they moved once again. Shipyards were once a major aspect of the area, as was the Pura Foods Ltd vegetable oil refinery. Trinity About Wharf is the location of London's only Lighthouse. The Leamouth Peninsula project is set to create over 1800 homes, a community centre and more.



From Student Removals to Moving Abroad Leamouth Movers Are at Your Disposal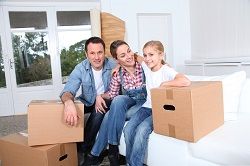 In order to make your removal in Leamouth, E14 a success, you will have to complete numerous chores. It will be necessary to plan the task thoroughly so you can do every necessary step. A moving checklist will help with this. You will then have to pack your goods, which requires time and a lot of materials. Carrying boxes and furniture can be a nightmare task, in which you have to push your strength to the limits to get items safely in and out of an abode. A suitable and safe removals vehicle is a must.
You won't have to worry about any of these tasks with Moving Service at the helm of your removals. Over the phone, we can help you make things simpler by giving you an useful piece of advice and information about the process. This will make you more confident and able to tackle your move. We can also tell you about the myriad removals services we have available. These will result in us tackling the move for you, so you don't have to lift a finger.
Our top moving team can be hired to do whatever you need. Our team can come to your address and do everything completely and safely. Our staff can help you pack items by providing the necessary wrapping and boxes. They have spacious and secure moving vans that can get your goods to your new address in no time. They can also safely carry and lift items in and out of buildings, so that all your goods are placed in your new home.
We offer all this with a free quote, so contact us on 020 8746 4402 today to learn more about what we can do for your move.
Our Testimonials
One of the leading removals companies in Leamouth. Reliable services and reasonable prices.
Trenton Walker
09

Jul 2019
These movers helped us move mum into a retirement complex. She has early onset Alzheimer and these blokes were such sweethearts with her. Patient and kind. I would absolutely recommend to anyone in need of a moving service in Leamouth E14.
Moving takes a lot of work so when we went to E14 I needed a moving company that could take care of our needs and move us quickly, they did just that.
Definitely the best company when it comes to moving house in Leamouth. Thanks for all your hard work!