Classic Moving to North West London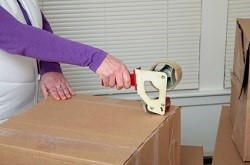 Our top notch removals services are based in North West London, and available throughout all London boroughs for all kinds of removals work. If you contact Moving Service on 020 8746 4402 and tell us all about your requirements then we can send you a suitably sized removals truck along with a team of hard working removals men to finish the job. Whether you are simply moving furniture from your home to your mother-in-law's cottage or you are in need of a full removals service then our men are up to the task. With our flexible pricing structure and rates that mean you don't pay for time stuck in traffic, you'll be amazed at how affordable and flexible we are.
For larger removal jobs we can also offer you a comprehensive packing service to make sure that your belongings arrive in one piece, and so you won't have to lift a finger to move your apartment. Our dedicated team will take all of the time that we need to get you on the road so don't put off a unique opportunity to relocate your business because you simply don't have the time or money for a fast, efficient removals process. Call us today to obtain your free removal quotes and to tell us all about your plans and requirements so that we can tailor our flexible and affordable man and van removals service to fit your needs. You won't find a more dedicated team of movers anywhere in London!
A Wonderful Place to Explore!
In North West London there is simply so much to see and do, so if you have completed all of the famous central London attractions then this area will keep you occupied for hours, days or even weeks. Whether you'd like a relaxing day alone or with a friend or it is a big family day out then North West London is certainly the place for you to explore.
Not many people know that Marie Tussaud learned her trade from a skilled physician, and after modelling Voltaire in 1777 she went on to modelling many victims during the French Revolution that were paraded through the streets. Madame Tussaud's has had a permanent home in London since 1836 where popular figures have always lined the exhibits from Horatio Nelson to David Beckham. The attraction is a great day out for families and children will love to pose next to their favourite pop stars, sportsmen and woman and hundreds of other figures.
If cricket is your passion then you simply cannot miss a trip to Lord's Cricket Ground 'The Home of Cricket'. This is the worlds oldest sporting museum and if you are lucky enough then you might be able to catch the England Cricket Team in action here at their spiritual home. You might notice the very famous 'old father time' weather vain at the very top of the ground. Standing 5ft 4 Father Time is removing the bails from the stumps and despite a turbulent history where it has been caught in a barrage balloon during the blitz and hit by lightning, the weather vane has remained in position since 1926 when it was given by the grandstand architect Herbert Baker.
Other Activities in North West London
There really is so much to do in north west London, because you could spend hours exploring the worlds oldest scientific zoo, opened in 1828. The zoo currently is home to 758 species of animal and the oldest reptile house, first public aquarium, first insect house and the first children's zoo. Such is the age of the zoo that some of the first animals included the quagga and thylacine that have been extinct for many years. However ZSL have since contributed to the successful breeding and reintroduction of many of the worlds much loved charismatic fauna. Take a walk through and you will be astonished by the penguins, gorillas, Komodo dragons, giraffes, spiders, lions and tigers.
There is something for everybody at the British Library, where you can explore this huge building full of wonder. From some of the early editions of Shakespeare plays to Jane Austen's notebook and even some original Beatles lyrics there really is some fantastic items to see. Afterwards, why not relax in the beautiful grounds of Hampstead Heath. Here you can enjoy outstanding panoramic views and bathing pools so if the great British weather is kind you can enjoy the sunshine in these beautiful grounds.
North west London is also home to the wonderful Royal Air Force Museum and the fascinating Jewish Museum. With plenty of beautiful restaurants and bars too you can explore endlessly to see everything North West London has to offer. No matter what it is that you are looking for you will be fascinated, amazed and astounded by the beautiful scenery, museums and amenities. Add to that some of the world's most famous attractions and fun days out for kids you really cannot go wrong. You will simply adore this fantastic area of London.
Hire a Professional Moving Service to Assist Your Relocation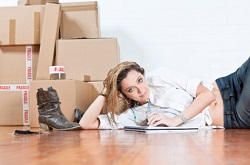 So whether you are simply moving the odd large or bulky item or you are finally clearing out your messy apartment our packing and removal services will help you at every step of the way. For our hardworking removals experts no job is too big or too small. For students in North West London we can offer outstanding prices for student moving day so there is no need to stress in jam packed cars or haul your many bags of clothes, shoes, books and files on the tube. Your day can be relaxing if you hire our removal vans because we will take everything in one journey and drop you straight off at your new location. At Moving Service we pride ourselves on making a stressful experience as easy as possible for our customer. With a wide range of removal services, different sized removal vans and plenty of trained staff to get the job done properly you have no reason not to give us a call on 020 8746 4402 to find out how affordable your next relocation might be.