Moving to Frognal NW3
At Moving Service we can transport absolutely anything to your new property in NW3. Whether you're moving house and need help shifting everything to your new home, or you just need our assistance moving a few items, get in touch with us because we'll have a solution. We know that removals to Frognal,NW3 are hard at the best of times which is why we aim to reduce the workload on your part by taking everything under our wing. Our aim has always been to provide our customers with the best removal solutions out there. See for yourself and call us on 020 8746 4402.
Why Choose Our Frognal Moving Company?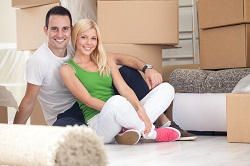 If you're moving to Frognal, choose our relocation services to help get you there. You'll find all the removal services you need for a smooth and efficient removal experience, only if you come to Moving Service. Having years of experience tackling a range of different sized jobs in NW3 we have the knowledge and expertise and have thus designed our services accordingly. It's safe to say that we know what our customers are after – a smooth and hassle-free transition into their new properties. Hire our team of movers and that's certainly what you'll receive. To get us on board and to receive a free quote, get in touch with us today on 020 8746 4402.
How Does Professionalism and Experience Equate to a First Class Moving Service in NW3?
For some companies, displaying professionalism may just mean dressing smartly or delivering what they say they're going to do. Professionalism does encompass these aspects of a service - our moving company does all of this and more. We have experts working at our removal company, all of whom have acquired specialised knowledge during their time with us. As a company we're committed to improving our standard of service – even if it's already very high – and continue to develop and improve skills, all of which is geared towards making your relocation to Frognal, NW3 go by easily and without any undue hassles.

The Idyllic Locality of Frognal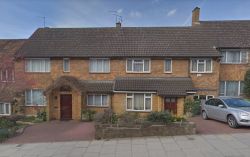 Frognal of Northwest London is an area in Hampstead and is a mainly residential area consisting of large roads and leafy streets with grand houses and expensive buildings. One such building in the area is the Sun House – a building of architectural importance due to its unique concrete design, which gives the building a smooth, slick finish. The district has culturally diverse architecture, including the independent day school which is still standing after being founded in 1830. The name Frognal has been given to the area due to the major Frognal Road which meanders through the Hampstead area, from Finchley Road to Hampstead Village. This road also connects the area to the nearby Kilburn and Swiss Cottage.
Save Cash by Booking Moving Service in Frognal
At our removal company, when we promise our Frognal customers special NW3 rates, we keep those promises. That's why when our advisors give our customers a free quote, that's the price they can expect to pay. We honour our commitments and our pricing strategy, and are solely focused on meeting your expectations when it comes to both quality of service and price. We focus on making the situation right and will do so partly by working closely with you through every step of your NW3 house removal journey. If you're contemplating doing so, give our team a call on 020 8746 4402 and hire one of our relocation services today.
Our Testimonials
Really excellent services and a very smooth moving day thanks to the expertise!! I will never move without Moving Service again Thank you.
Rebecca Heckles
07

Aug 2019
I have worked with quite a few removal companies, and these guys are better than them all! They are always prompt and efficient. They will be doing all of our removals. Best service in Frognal.
Mallory Mickelson
04

Jun 2019
More than satisfied with Moving Service in Frognal NW3. They assisted us in moving house about a week ago, and these movers were the best I have ever hired. Great service!
Thanks for all the hard work you guys put into our office removal in NW3.