Moving to Mortlake, SW4
When you need to move a home with the minimal amount of stress, it is important to figure out what help will really be an advantage. With so much going on and so much to think about, it helps to know that Moving Service is only a phone call away from you. Our removals in Mortlake, SW14 are here to make your life easier, whatever you need to move. There is nothing which we cannot handle and our services cover every aspect of a removals process. But what exactly do we have to offer?
Helping The Students
One of the least known ways in which we can help you is ideal for those students who are worrying about what they will need to do at the end of term. Thanks to the student removals in SW14 area which we can provide, you can focus on your studies while we deliver the kind of help and assistance which make the real difference for you. Whether you're just thinking about moving books or need help with a cupboard, our experts can fit the right services around your student schedule. To discover more about what we have to offer, just call 020 8746 4402 right now for a free quote.
What Mortlake Can Offer For You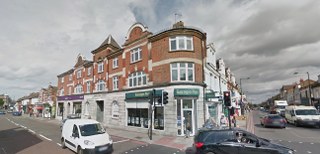 Found on the south bank of the Thames in South West London, the area is in the borough of Richmond upon Thames. It is the famous finish line for the Boat Race which is hosts annually. The area is also home to a large brewery which produces a large amount of Budweiser beer each year. The bordering districts are Barnes, Chiswick, East Sheen and Kew, while the nearest railway stations are Mortlake railway station and North sheen railway station.
One of the key features of the area is the fact that the Line from Waterloo to Reading passes through the area and is used by many people to commute to and from the city on a daily basis. As well as the trains, the buses and road systems are generally more usable than those in the centre of the city. Those interested in religion may visit the St Mary Magdalen's Roman Catholic Church Mortlake and the St Mary the Virgin Mortlake, both of which cater to Christians in the area.

Hiring the Best Mortlake Professional Moving Services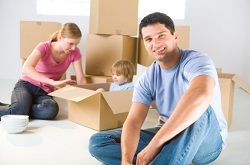 We provide professional help, wherever it might be that you need to move. One of the most difficult ways to consider moving to another property is when the destination is in another country. Thankfully, Moving Service can offer the best international removals services. There is no challenge too small or too big for our experts and no matter where it might be that you need to move, all it takes is one call to our team. Thus we can help you settle into the new country in no time.
The Right Removals for Your Business
But our help is not only limited to people moving a home. Businesses can now take advantage of the brilliant office removals in Mortlake, SW14 which we are able to offer. They are ideal for those who are moving into a new work space without needing to worry about where, when and how they will be moved. With the cost - effective solutions which we are able to offer, you and your staff can focus at the task at hand and will not need to worry about how best to get all of the essentials moved into the new office. To find out more about how we can help your business, call us on 020 8746 4402 for a free quote.
Our Testimonials
What an absolute delight it was to use this service. I am glad I hired them over the others available in Mortlake. They are one of the best companies I have used in recent years.
The blokes that work for this moving company are top-notch. They go above and beyond to make sure that the customer is happy with their work. One of the best in Mortlake SW14. Would of course, hire them again. Fabulous movers!
I can never thank Moving Service from Mortlake enough the whole experience was hilarious and worth my time as well money. I will definitely use your services again and again.
Thanks for all the hard work and the moving advice! Would definitely use this moving company in Mortlake again.