Moving to Lambeth, SW2
Moving Service has been running for over ten years now and we have built our company mainly on customer recommendations. Because so many of our clients have been happy and impressed with our services, they have passed our name on to their friends and family, and because of this, our name and our reputation has spread. Since then, we have continued to grow as a moving company in Lambeth, SW2 and we are still growing, developing and thriving to this day. So, if you need professional help from a professional and long running company, we suggest that you give us a try and you will see for yourself that we are indeed an impressive and hard working removals company. Take a chance to hire us. You will soon realize that hiring us is no risk at all, for we always provide perfect services at the best prices ever. You will not believe what you can get for your money here with us. We are certain that you will find our prices affordable and we are 100% positive that you will be impressed with our services. They are all carried out by our movers and they are all highly trained professionals. You will love them! Give us a call now to find out more about our services and more about our prices on 020 8746 4402.
Lambeth - The Destination Of Your Life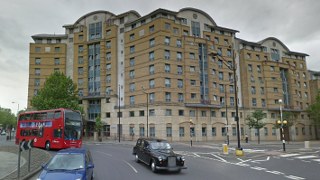 The area is situated in Greater London in the Borough of Lambeth. It is about 1 mile from Charring Cross. There is plenty to do and see here. It is a fantastic place to visit because there are lots of interesting sights and notable attractions to see. Many tourists from all over the globe travel to this district and its surrounding areas. Among the many places to see include Lambeth Palace, Brockwell Park, Leake Street, Kennington Park, Museum of Garden History, and MI6 Building. The Charles Chaplin Plaque is also something you must visit if you come to the area. He lived in the district for a while, which is why there is a plaque here in his memory. There is also the London Eye to visit, along with The National Theatre, the Oval, The Southbank Centre, The Old Vic, Stockwell Skate Park, and much more. There are also some great restaurants and shops here that are all very good indeed and you must try them out.

Let us Light Up Your Move in Lambeth and Make it Extra Easy for You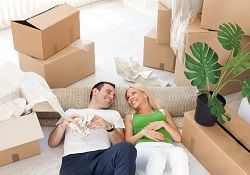 You only receive the best removals services here at Moving Service, so you are bound to be over the moon with us. What makes us so great is that we offer professional removals services at really reasonable prices. We know that moving tends to be a costly game, which is why most people head for man and van service in Lambeth, SW2 because it is so much cheaper. However, for some, there is no escaping from a full removals service. And it would be best if you were to have a decent moving company you could count on for everything you need. Your move can be made so much simpler if you hire a professional company like us. You will believe how smooth and laid back your move is if you give us a chance and just hire us. If you would like more details on what you need to do in order to hire us and if you want a list of our services and prices, please call us on 020 8746 4402 today. We are right here to provide you with anything you need.
Our Testimonials
Top house moving firm. If I am ever moving house again in the Lambeth, they will be the first people I get in touch with.
I am very happy with the service I received from this company. Their movers did a great job, but they also had such fabulous manners. The most affordable rates in all of the Lambeth area as well. If I ever need a moving company again, we will definitely be calling these blokes.
Their movers were very friendly and we got into our new SW2 place quickly, would tell anyone looking for moving help that you should check them out.
Fantastic home removal. Very impressed with Moving Services in Lambeth.