Moving to Hampstead Garden Suburb, N2
Are you thinking of moving to Hampstead Garden Suburb? Are you worried about the process of moving to a new property? Are you struggling to find the time to get everything done? If any of this sounds like your move, hiring Moving Service could be the best decision you ever make. Hiring professional movers to help with the process of moving to any property is a great way of reducing the time and the stress many people encounter. We bring an understanding and an experience to the process, helping you relax while we handle all of the hard work. With so much to think about, being able to trust the expert movers in N2 region helps you ensure the move goes by without a problem. So call anytime to 020 8746 4402 and find out more.
Everything You Need To Know About the Area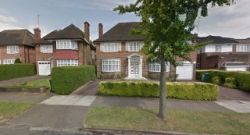 Hampstead Garden Suburb is an area in the north of Hampstead in the north west of London. To the east of Golders Green and to the west of Highgate, it is found in the borough of Barnet. It is renowned for its high property prices and for being home to one of the wealthiest districts within the city. It is surrounded by places such as East Finchley, Fortis Green, Temple Fortune and Church End. It is known for its association with the Bishops Avenue, Ebenezer Howard, the Garden City movement, Brentham Garden Suburb and for being a key location in the development of town planning in the capital city. Though developed as a more rural suburb, the expansion of London in the years since its construction have led it to becoming located within the borders of the city. Because of the mix of suburban living and the proximity and ease of travel to the centre of the city, many people who live there commute.
What Are The Real Benefits Of Hiring Our Team?
Our removal services in NW11 region are built on many years of experience in a difficult industry. We know how many people struggle to get things done because we've been there ourselves. But over this time, we've developed a fantastic knowledge of the best way of moving into a new home and, as such, we pass on this knowledge to all of our customers. Rather than having to deal with the packing, the removal van rental and all the other aspects yourself, you can trust our team to bring a calm and efficient presence to your move. This is particularly ideal for those thinking about office removals, as our team can help your staff remain focused and productive even during a stressful time. We want to make your life easier with a same-day service.



We Know How To Make Your Move That Much Easier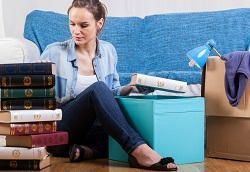 Moving Service are the perfect choice for anyone who need help with removals to Hampstead Garden Suburb or anywhere nearby. Thanks to the experience we bring to the table, you'll never know an easier house removal. And that's not all. Because we offer such fantastic removal services in N2 district at such low prices, there has never been a better way to save money while still enjoying the best expertise in the business. We have lowered the cost of moving home or moving office to the point where we offer incredible value and an amazingly cost effective solution. If you would like to learn more about the ways our services could help you when moving to NW11 areas, call us today! When you would like a free quote or free estimate for our help, all you need to do is call 020 8746 4402. Act now and find out why so many people are delighted with the services we have on offer.
Our Testimonials
Used Moving Service a few times now for a range of different removals across Hampstead Garden Suburb and their man with a van service is ideal for me because I didn't need proper moving support but they offered exactly what I needed. They are quick to respond, booking is easy, and the price is perfect for my limited budget.
Premium service. Great for house moving and the job was done very well in Hampstead Garden Suburb N2.
Our university used this moving company to transport some chairs and tents down in Hampstead Garden Suburb for some function, and since I was put in charge of overseeing everything, I was much impressed by your work. You know how to makes things happen in an orderly fashion without mistakes. I highly recommend them.
Cheap moving company but got the job done. Moved me to Hampstead Garden Suburb for almost half the cost of the other ones I called.