Moving to Blackfriars, EC4
Moving a house in Blackfriars, EC4 is a process that demands good organisation and a very efficient removal company. Moving Service is one of the most dynamic and enterprising moving companies across EC4 area that can assist you in moving from any address to any address without fuss or hassle, and within a fair price range that will accommodate most budgets. Our removals team has long experience in London moving and you could be the next lucky mover to benefit from that expertise. We are able to give you a free quote if you contact us on 020 8746 4402.
Few of our customers are left wanting by our handy movers and we are always able to help those in need of additional moving services such as provision of packing material, help with dismantling of furniture items and assistance in manoeuvring and rotating bigger products through narrow corridors and stairways. This is perfect for those moving a flat and a more compact man and a van service is on hand for those who need a smaller and cheaper moving service. Our company caters for all, from lone tenants right up to multi-national corporations and we have the staffing and moving vans in EC4 area need to carry out a successful relocation in Blackfriars.
Take Advantage of the Convenient Location of Blackfriars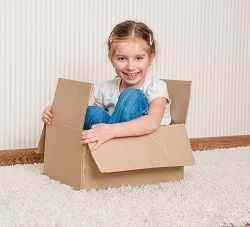 The area is very handily located for those seeking to work in Central London and indeed, it is just outside the City of London which is why many young professionals and aspiring companies would find the area an attractive location. Historically, it was the site of a famous priory in which Henry VIII's divorce from Catherine of Aragon was declared and it was once home to London's City Walls given its proximity to the Tower of London, London Bridge and other attractions such as St Paul's Cathedral and Westminster Abbey.
The area is not only a hub for business and history but also for social events and eclectic tastes. There was formerly an old apothecary on the site which has been restored and still stands today. The Art Deco Unilever House is well worth a visit and you can stop for a drink in the Black Friar pub. The scenic Millennium Point offers views of the River Thames and Central London landmarks and the area is well served by many London buses and the underground, although the tube station closed a few years ago.

Move Quick and Easy in Blackfriars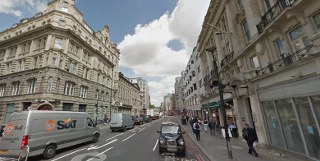 Many people moving to Blackfriars, EC4 will have benefits from the delightful and enthusiastic removals services on hand from Moving Service and you could be the next! Our moving service is available for weekend and evening bookings for those who do not have holiday days or for businesses keen to avoid commercial interruptions as they relocate to new premises. You can book packing services as part of your removal with our company and that doesn't just include giving you thick cardboard, bubble wrap, furniture covers and string. We can pack your belongings up for you and ensure that fragile items receive careful packaging and padding, whilst safely disassembling furniture into more manageable components for quicker and easier transport.
Our man and van moving team delivers high quality results to all movers in Blackfriars and we are amongst the cheapest of all removal companies across EC4 area. If you want to receive a free quote, inclusive of insurance cover, then call our team today on 020 8746 4402 and we will give you a price, free from hidden costs, over the telephone. We have all kinds of moving services available for any customer on any day at any time – it could not be easier to move somewhere new in London!
Our Testimonials
I love this removal company. It is my first time hiring them, and I can say that they helped me significantly to get out of my previous residence in Blackfriars EC4. You, guys, can also try them and see how it goes.
I was very impressed! The movers were incredibly speedy and flexible. We experienced some issues at the entrance to my new apartment in Blackfriars, and they were able to adjust quickly and not lose any time! I would definitely use them again.
We used them for nine other home removal projects in the past and we shall continue to use them in Blackfriars. Moving Service is reliable.
I'm disabled and do not have access to family to help me move in Blackfriars so I hired a man with a van and was extremely happy with the outcome.
Proficient and efficient team of movers. They made sure that my delicates were not mishandled in any way. I'll definitely use Moving Service in EC4 again, for any future house moves.