Moving to Elmers End, BR3
Moving to a new area can be exciting and fun but the best part of it always comes once you are already settled in. Until then, you may have to face a lot of stress and pressure generated by the fact that you have to deal with a lot of things – and that you have to do them all in a fairly short amount of time (especially if you have not been planning this for long). Truthfully, most of the people would much rather avoid the hassle of the removals process – and this is where our company enters the "stage". Moving Service has been created to help people who want to move to Elmers End, BR3 without hassle, without stress and without feeling pressured to do things they don't really know they can handle. By contacting us on 020 8746 4402, you will get a team of professionals working for your benefit and so that your moving process in BR3 area turns out really well. Regardless of whether you need a simple van or a full-sized removal van, regardless of whether you need one or three movers and regardless of whether you need us to help you with other things as well, we will be there at the appointed date and hour to help you out!
Life in Elmers End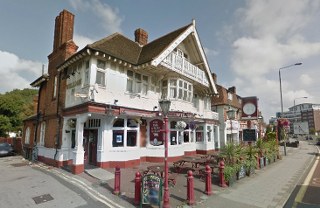 Somewhere in the South East of London, you will find an area whose name is somehow shrouded in mystery and suspense. The area seems to have two stories that explain its name. The first one is a very romantic version of something that may have happened at some point during the past: a highwayman called Elmer was hung here (thus, the name of the place became "Elmer's End"). The second one is actually more practical and it says that the place may have been called "Elms End" (due to the large number of these trees in the area), but that the Victorian railways may have mistakenly "re-named" it as "Elmers End" instead.
Whichever of these stories you choose to believe, Elmers End, BR3 still remains one of the best areas to live in when it comes to London. Full of green and with a slower pace of life than in the big city, Elmers End provides its residents with the perfect "mix" between "everything you need is close by" (including a large Tesco supermarket standing on the previously industrial estate) and "this is the peace of mind I need". Beautiful, lively and quite near to lots of attractions, this is a really great place to live in (or to conduct business from).

Moving to Elmers End? Here's a Team that Will Help You Do It Hassle-Free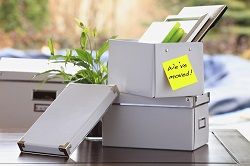 Moving Service believes that good cooperation between us as professional removals services in Elmers End, BR3 providers and our clients is absolutely essential for everybody's good. On the one hand, cooperating with our clients will help us understand better what they need and how we can help. On the other hand, our clients are happy with the fact that the removals around BR3 area go exactly as planned and with the fact that they don't have to worry too much about it. Indeed, once you call us on 020 8746 4402 and book us, you will truly not have to worry about anything. We can bring in our own movers (who, by the way, are trained to lift heavy objects and to keep them safe during the removals process), our own removal vehicles and even our own packaging materials (or we can simply deliver them to you). We can help you pack, unpack and clean the mess that is left behind by the packaging materials and we can help you make sure that every single item that is found in your possession will be safely removed and transported to its destination. We can help you move an office as our commercial removals service is the best in London.
Our Testimonials
I am happy with my office removal to BR3. This company was very cooperative during the moving process, and their team members are highly skilled. Thanks for making it an easy removal!
Moving Service helped us move across town last month to BR3, and it was the easiest move we've ever gone through. They moved all of our furniture with no trouble.
Knowing I had to move to Elmers End, I asked a bunch of removal services for a quote. Moving Service was the first one to get back to me, and it was love at first sight!
I'm new around BR3 and I was looking for a man with a van to help me get my furniture take into my new house and this company was the only one who is willing to help me and they were capable of handling the hard labour that it took to move all of my stuff, I would highly recommend them.
Moving from here to Elmers End BR3, we required a dependable removals firm to get us there in one piece. Moving Service did just that, and more. They were polite and very charming, which made the misery of moving much more agreeable.