Moving to Northolt UB5
Pretty Sofas Deserve Pretty Treatment! Furniture removals services in Northolt, UB5 are something that we consider not only when we move house but sometimes when we are selling our large items or moving them to another location that we may have. Whatever the reason, we usually turn to removal companies to help us facilitate this. Here at Moving Service, we have your answer. We know you're looking for reliability, efficiency as well as speed to move the items from here to there but without the price tag. Being a cheap removal company means that you get more bang for your buck and we get to do what we love the most. Call us today on 020 8746 4402 to find out more about we are able to help you with your move in Northolt!
Northolt – The A40 Central Route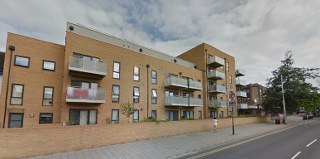 The area, based in the London Borough of Ealing and with the postcode of UB5, is a suburban area of West London, around 16 miles NW of Charing Cross. With excellent transport links that link it directly into Central London via the A40 of White Hart Roundabout, strategically it is positioned perfectly between city and suburbia. Surrounding areas include Ruislip, Perivale, Greenford, Hillingdon, Yeading and Southall. Served by the Central London on the London Underground, it is on on the West Ruislip branch. One of the biggest claims to fame for is the RAF Northolt base that serves the air force, situated in the neighbouring area of South Ruislip. It has a few local landmarks that include the Northolt Green Clock Tower, Willow Cottages on the parish green, a huge leisure centre near the tube station that boasts of a large swimming pool, gym, activity centre as well as a community hall and a library. It is also served by a number of London bus routes, some of which directly go to Heathrow Airport as well as serve other parts of West London that are often easily accessed by car.

Northolt Furniture Moving Services. Quick, Reliable and Efficient
Let Us Do the Heavy Lifting for You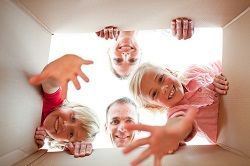 With over 10 years experience as a removal company, Moving Service knows a thing or three about making your life simpler when it comes to hiring a company that knows your needs. Moving house in Northolt, UB5 is often a time where our most difficult emotions come into play and we understand that we don't always make correct decisions at that time! We always do advise that before you think of hiring a man with a van company, to always have a moving checklist in place. It makes it simpler when we come out to see you, knowing that all of us have our ducks in a row. Relocation in itself is stressful because we already have so many other things we are juggling and the last thing we need is something to go wrong during the day. We offer a very quick turnaround for those house movers that are looking for a swift yet reliable service to get them to where they need to be on time. Unlike other removal companies in Northolt, we endeavour to accommodate you no matter what your budget as well as timing within reason. Life is simple and allow us to make your move even simpler by calling us today on our phone number at 020 8746 4402 and speaking to one of our expert advisors that will be able to answer all your queries!
Our Testimonials
I almost wish I was moving house again soon because Moving Service made it so relaxed, and almost fun last time. Not sure how they did that, but I'm pretty sure they are removal wizards in Northolt.
I was blown away with the amazing service; the team was very fast and took care of all my needs, immediately. Moving Service is great for office removals. The old place that I had was very dragged over. A great top-notch job was done in Northolt UB5.
These guys really helped in our move to Northolt UB5 and made it a whole a lot easier. The movers did their best to accommodate our requirements and kept up with our endless suggestions. We will always use your services.
Carole Frasier
02

May 2019
Moving Service got us moved in under four hours. The movers are quick and efficient. One of the best moving companies in the Northolt UB5 area. Lovely people.