Moving to Marks Gate, RM6
If you have ever undergone any sort of relocation then you know how tough it can be. It will require long hours and take all of your strength, energy and commitment to complete it. House removals can be straightforward at first glance but you will need to undergo many chores, so you can get your goods to your new address. An office removal can do great things for your business but managing them around your usual work. International removals are on entirely different level and can take months of work as you get your goods abroad. Student removals can be simpler than these, but they can be awkward to handle. If you face any of these removals in Marks Gate, RM6, then contact Moving Service now on 020 8746 4402.
Moving a House To Marks Gate? Find Out More About the Area!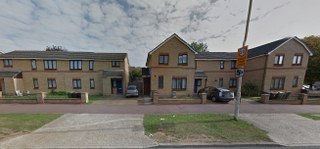 It is not far from the edge of the region. It is part of the Borough of Barking and Dagenham in East London. Its postcode designation is RM6, putting it within the Romford Postcode area. Nearby postcode spots are RM5, RM7, RM8, IG2, IG3 and IG6. Places close to the area include Chadwell Heath, Little Heath, Goodmayes, Hainault, Collier Row, Rush Green, Romford, Dagenham, Becontree, Becontree Heath, Gants Hill, Newbury Park, Aldborough Heath, Seven Kings, Chigwell and Barkingside.
The name Marks Heath originally referred to an entrance or gate of Hainault Forest, north of which Whalebone Lane currently is. The "marks" part of the name derives from the 14th century de Mark family. The area has been used for the setting of films including 2009 movie Harry Brown. The nearest railway stations are Newbury Park tube station and Chadwell Heath railway station. Former residents of the area include musician David Essex.

Make Marks Gate Moving Manageable With Our Company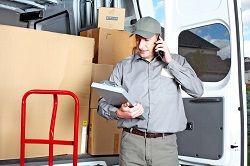 Tackling your removal in Marks Gate, RM6 can be a tricky task that requires many chores to be undertaken. Packing goods can take a while, as everything you own has to be wrapped up and placed into a box. Having a suitable moving van is necessary and must be booked in advance, so it's there when you need it. Tackling furniture removals and carrying heavy goods can push the limits of your strength. The more prepared for all of this you are, the better it will go, so creating a moving checklist is recommended. However, having a top team of movers taking care of things will be the best solution.
We can supply everything you need for your move when you give us a call. We at Moving Service have excellent moving services that can see to everything you face. We can tell you all about the process and our services over the phone, so that you can get the necessary information and guidance. Our removals services will allow you to book a man with a van who can tackle all of your chores for you. Our staff consists of trained and accredited professionals who have all the skill and knowledge, and are careful and flexible. They can come to your home, see to your chores properly and ensure a safe and swift removal.
We aim to give you the most flexible services. You can book exactly what you need from us and we can do it when you need. This means we can do the entire move or just parts of it, help where you need and be there on the day of the removal. We offer all this with free quotes, that need no commitment, so call us today on 020 8746 4402 to find out more about your move in Marks Gate.
Our Testimonials
They offered me very professional service. They just got straight on with the removal in Marks Gate with no fuss. Clearly one of the most professional, and cheapest removals companies around.
Marks Gate RM6 moving companies are usually pretty pricey. The quotes that we had received were unfortunately not compatible with our budget. Then a friend said to give this company a shot. They were fantastic. They even gave us a discount! Great moving service!
We wanted a good removals company with experience and so we contacted them to help us move to our new RM6 place and they were very friendly, professional, gave us a great rate. I was very happy with the service we got.
If you need a decent job done with an office removal, Moving Service in Marks Gate RM6 are the movers to call.