Moving to Harrow, HA1
Have you been meaning to address your fast approaching house move but keep putting it off saying you'll get to it tomorrow? Are you someone who constantly puts things off and then realises your short off time? Well, at Moving Service we can help you with all of your moving day issues. So if work is keeping you away from packing and preparing for your house move, our hard working team of movers can fill the void and make sure that you are ready for your move. We have been helping people relocate to Harrow, HA1 for many years and are experienced at handling all types of removal projects; so whether you're moving for family reasons, relocating your business to a new area of the city, or are a student moving to Harrow for the academic year, we are here to help. Our range of removal services include transportation from your starting destination to Harrow, help with packing and unpacking and a storage unit if need be. So give us a call on 020 8746 4402 to find out more about our high quality services in Harrow and to get a free quote.
A Popular Destination for Living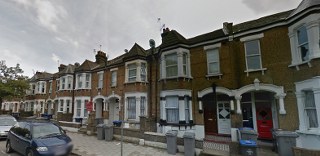 The area falls under the London Borough of Harrow. It is a large suburban town in West London and its postcode districts are HA1 and HA2. The area is popular with City workers looking for some extra space and offers a quick route into Central London with Harrow on the Hill station getting you to Charing Cross in less than half an hour. There are a number of shopping areas such as St Ann's shopping centre which is home to over 40 high street stores and the popular St George's shopping and leisure centre. The area is child friendly and is also a popular destination for young families with children. It boasts the highly acclaimed Harrow school, the Harrow County School, in addition to a University of Westminster campus. Visit the Usurp Art Gallery and studios for a bit of art and culture or take a stroll through the town centre and stop for a bite to eat at one of the many restaurants, cafes and pubs.

Our Services Are the Best Option for All Your Harrow Moving Needs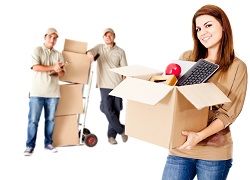 If this is the destination of your choice, choose to move with a removal company that you can trust. Our team of professional movers will get you in a timely manner at a time and date that suits you. Moving Service can offer you a range of first class removal services in Harrow, HA1, such as our packaging services which include packing, unpacking and a selection of packaging equipment for your purchase, a range of different removal vehicles to help you on moving day, and the use of our storage units if need be. Our hard working and dedicated team of movers can help get your possessions packed up and secured, ready for transportation in our moving vehicles. On moving day, depending on the size of your removal project, we will choose an appropriate moving vehicle and transport your items from any destination in the UK to your new house. If you're shipping items from abroad, then leave this to us as we will make sure they arrive at your new house. So with everything you could possibly want from one removal company in Harrow, why look elsewhere? Call us now on 020 8746 4402 for a free quote.
Our Testimonials
Used man with a van in HA1, and it was very efficient and affordable. Pick up was easy, and they were very helpful in getting me set up, and confident driving the van.
I have hired several different movers in the Harrow area and Moving Service are the best.
Mine was a last-minute thing, and I had to relocate to Harrow HA1 due to work constraints. I looked online and came across Moving Service, and after the experience we had, I will always utilize your resources. You really exceeded my expectations.
Not too long ago we needed to move out of HA1 and the folks at Moving Service were so careful about house moving that they even packed up the garbage bag sitting outside with the boxes! Now THAT is what I call service.