Removals to Crook Log, DA6
If you're moving to Crook Log, hire Moving Service as your removal firm. It's not just ourselves that say this but hundreds of people we have helped move house over the years. We give you great rates, excellent staff and an all-round service that takes care of your move so that it goes as smoothly as possible. We can take care of your removals and meet all your needs whether you're moving within London or from another part of the UK to DA6. You'll be guaranteed a low price as well as great service and additional help such as providing removal boxes should you need them. Our movers want you to have the best and it begins by giving the lowest price possible when you call us on 020 8746 4402.
Moving to Crook Log, DA6 Is Made Easier with Us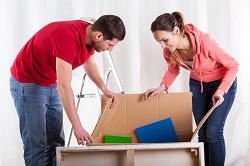 We are happy to say we have a wide range of vehicles which are ideal for every type of move including removals to Crook Log, DA6. For instance, if you're relocating there and need a couple of big moving vans then we'll be able to provide that transport option for you. It could be that you simply need a man and a van to deliver an item across town; we'll still be able to help you out. Just as importantly, the range of vehicles we have is matched by their quality. Our maintenance department makes sure they're all in tip-top condition too so there's far less chance of a breakdown happening. Add this to our excellent human resources and you'll have everything you need for a faultless move.
Do You Do Business Moving in Crook Log?
Our removal company carries out relocation for businesses just as we carry out relocation to DA6, Crook Log for families. In fact, we're often asked by the business community on a regular basis to carry out different removal services, for example, when they're relocating to new premises. It's the same if you need a property or other premises cleared out. Our removal men are professional as well as discreet with all our jobs. We often have recommendations from businesses that lead to domestic customers getting in touch and vice versa. We always try to make sure that what the customer wants the customer gets. So no matter what size of job you're thinking of or where you're going to, give our team a ring on 020 8746 4402 and see if we can help you.

Discover the Secrets of Crook Log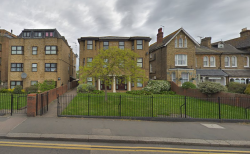 Part of the London Borough of Bexley, Crook Log is an area around Watling Street between Bexleyheath and Dartford. The Crook Log public house, now a restaurant, is said to date back to 1605. Other notable buildings include Crook Log leisure centre which has a 25-metre indoor swimming pool and Crook Log primary school. Among the other local amenities are a doctor's surgery and a supermarket. There are a number of new homes that have been built in recent years in the area which stand along traditional, mostly Victorian terraced houses. The main road that runs through the area is the A207 Park View Road/Broadway. The nearest train station is at Bexleyheath which has services to a number of different London stations. Famous former residents include the actor Roger Moore.
How Are You Better Value Than Other Moving Companies in DA6?
It's in our nature to care. That doesn't just mean we care about your relocation to DA6, it means we care about the quote we charge and the price you pay. So you'll find with us that we go out of our way to give you the lowest rates possible. Since we care, we are also excellent at making sure no needless expense is passed on to our customers. The reason our moving company is better value than other companies is because we're good at what we do. We're an efficient company so where with other moving companies you'll be paying for their inefficiencies, that won't be the case if you hire Moving Service. To find out first-hand just what great value our relocation services are, contact us now on 020 8746 4402 and we'll give you a free estimate for your move to DA6.
Our Testimonials
I was very happy with the moving service I received in Crook Log DA6. Am already looking forward to my next move. Thank you!
Alaina Marsden
07

Aug 2019
We are positively thrilled with the removal services we received from Moving Service in Crook Log. Top company.
I could not believe the level of service that I received. Their movers are bloody fantastic. Cheapest in DA6.
If you're looking for a decent removal service in Crook Log DA6 then look no further!