Moving to Abbey Wood, SE2
There is no other way to put it, moving home in the capital is a stressful and demanding task. It can be a mental and physical battle from day one, but with the right preparation and removals company in Abbey Wood, SE2 behind you it needn't be. Company after company will openly compete for your business, should you declare your intentions to move. However, only one name can truly deliver on its promises come moving day. Moving Service have been operating in the area for longer than some care to remember, and that itself stands for something. We use staff that carry an unparalleled amount of experience when it comes packing, unpacking, assessment and general removal tasks. When it comes to removals, whatever you ask for you can be sure that our team can handle it. Don't put your domestic removal in Abbey Wood into the hands of cowboys or novice movers, speak to our team today on 020 8746 4402 in order to make sure that your move gets handled right first time.
History and Modernity Mixed Together in Abbey Wood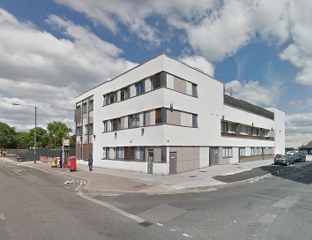 Located in the far outer regions of South East London, Abbey Wood can be found between Bexley and Greenwich. Its location is one thing, but it is its longstanding history that makes it so appealing to residents and potential residents alike. Founded by Richard de Luci back in 1178, Abbey Wood would be an area in London that would undertake a constant state of metamorphosis over the next 600 to 700 years. It wouldn't be until 1849 until the area would finally forge its own true "village" identity, as the construction of Abbey Wood railway station would be completed. The village at the time consisted largely of cottages and small homes, but it wouldn't stay that way forever. By the mid 1900s the area was becoming more and more modernised, with brick houses taking over from the once cottage dominated appearance. Abbey Wood in 2014 represents a true diversification of culture, as the southeast region may look new upon approach, but it still carries elements of a classic village like atmosphere. Should you want to move to Abbey Wood, you will be joining over 13,000 who have already made that decision. When you want to make sure your move to Abbey Road is a pleasant experience, make sure you speak to us.

Make Moving to Abbey Wood a Stress Free Experience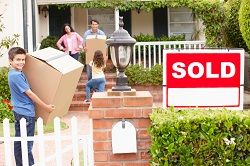 When you sit down and weigh up reasons to move to Abbey Wood, you will probably find that the pros far outweigh the cons. However, the moving process can sometimes be the opposite, especially it is mishandled. Moving to Abbey Wood shouldn't be the tumultuous experience it is billed as. Moving Service is the leading name in man and van removals and it isn't difficult to see why. We have built our removal services from the ground up since our inception, priding ourselves on honesty, integrity, quality, and execution. It makes our removal services in Abbey Wood, SE2 a true one of a kind offering that even our closest competitors just can't get close to matching. From a quick man and van removal to a fully-planned operation, we can get you from new home to old in a way that makes home removals in Abbey Wood seem like a breeze. If you need more information on what exactly it is we do, drop us an email or pick up the phone and speak to one of our team on 020 8746 4402. Remember, when moving house - don't settle for the sub-par, choose quality, choose the best, choose us!
Our Testimonials
Lydia Stevenson
08

Aug 2019
I am more than content with Moving Service in the SE2 area. They do a great job and do not rip people off. Top movers.
From the planning to execution of the project, Moving Service is very meticulous in all the steps they take. The movers do excellent service and they are highly reliable in Abbey Wood.
Penelope in SE2
08

May 2019
Won't even need to hire another removal service ever again! Moving Service shows up in every way. Cheers.
As far as home removals go, they do your furnishings and decor the absolute best. Everything is tended to with great care, and I've never had anything broken or damaged. This time, I was moving to Abbey Wood SE2, so booked them for a move. Again, a stellar performance. I recommend them heartily.