Moving to Fulwell TW11
Moving to Fulwell? Let Moving Service do all the hard work for you! If you need help with removals to Fulwell, TW11 we're the local, trusted removal company you need to call. With years of experience working in the TW11 removal industry, we can cater to all your needs. Get us on board and you won't need to worry about a thing. Our entire workforce is trained and professional to the core, not to mention kind, courteous and efficient, ensuring you get the service that you deserve. There'll be no need to worry about anything when you hire our experts. Contact us today on 020 8746 4402 to find out more and to speak to one of our advisors.
Need Different Moving Services in Fulwell?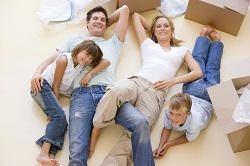 With an array of different relocation solutions on offer and low prices we are the best movers locally. If you're planning a relocation to Fulwell, TW11, you'll find everything you need with Moving Service. Our removal service does not just include transportation to TW12. Our removal crew can also be booked to help with packing and unpacking, in addition to a number of other services like help with international moving. If you get our team to help you out, you can rest assured that we'll take great care of your goods and will transport everything carefully and efficiently. Call our team anytime on 020 8746 4402 to find out more about our offers.
Book Fulwell House Moving Now and Get an Exclusive Discount!
The fact that our services are so highly sought-after in and around Fulwell, TW11 is due to the expertise and skills of our team. We hire only the best which ensures our customers get the house moving experience they want. Our team are focussed on finding solutions to your needs, so whatever you're after for your upcoming move to TW11, we'll have the right service for you. Our moving company exhibits qualities such as integrity and professionalism, and we never compromise on our values, no matter how large scale your removal job may be. Call us on 020 8746 4402, ask for our assistance and we'll come running.

Area Guide for Fulwell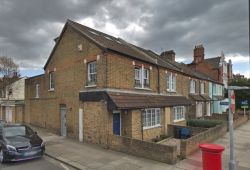 Situated between Teddington, Twickenham and Hampton Hill, Fulwell is an area located in the London Borough of Richmond Upon Thames, and is a largely residential area which also contains the St Michael's Anglican Church and the St Peter and St Paul Parish. Originally an agricultural area, Fulwell has undergone plenty of urbanisation projects and is now a major part of outer London. Fulwell is often considered to be one of the main transport hubs in west London. It used to house a tram shed, a place which is now home to motor-operated buses, many of which serve the west London area. As a transport hub, unsurprisingly there are no shortage of transport options, with busses and the railway station serving the area.
What will You Gain by Booking Our Moving Services in TW11?
Book one of our TW11 relocation packages and you'll receive help from one of our expert movers who will deliver a professional service at a low price. Our removal services aren't only top-notch in terms of quality, they're also priced at very low rates – some of the lowest in the industry. Due to past experiences or what you've been hearing, you may think that cheap prices mean a substandard level of service. This is far from the case when hiring service from our company. We believe that everyone should be able to afford a service to help get them moved to Fulwell, TW11 or TW12, and our prices reflect this. Book now and see for yourself!
Our Testimonials
The movers are true experts. All of our expectations were met and they went ahead and considered all the possibilities that could never have crossed my mind! The estimate was spot on to what we were charged at the consultation in their offices in Fulwell.
I would absolutely recommend Moving Service movers the next time you need to move house. Super affordable, and the friendliest team in Fulwell!
Michelle DeLisle
04

Jun 2019
My daughter in law had used this removal company to have a few large pieces of rubbish furniture hauled away from her home in Fulwell. She was absolutely thrilled with the pricing and service so passed along their number to me. I booked an appointment and they did a great job with me too. Thank you, guys!
Needed to have some office removals done in TW11. They got the job done at an affordable price!