Moving to Stepney, E1
We have worked with many different types of home removals in Stepney, E1. We have developed relationships with thousands of people over the years, and through their domestic removals in the E1 district, we have gained the experience necessary to make your own move an easy one. Why would you choose any company different from Moving Service for your move in Stepney? When you are thinking about house relocation, you may have a few concerns. The fact is that if your removal team is acting with your best interests at heart, then nothing should go wrong. Our employees are experts in their field when it comes to removals. We know that the safety of your items is of paramount importance, and the last thing that you need is to find that things are broken when you get to the new house. Whatever the situation is, we can make it all work for you. Our domestic removals team in Stepney is ready and waiting to get going on your own move. Moving house should be exciting, rather than daunting, so it is our pleasure to make sure that this is the case on your move. Why not give us a call on 020 8746 4402 and we can make things easier for you.
East End Life in Stepney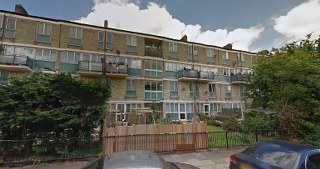 It is an area in the east of London, a part of the London Borough of Tower Hamlets. The area is not a wealthy one, with much of its housing being in tower block form. However, redevelopment of the East End of London in general means that the beginnings of a younger middle class are developing. This will also be due to the cultural significance of areas like Whitechapel, Shoreditch and Bethnal Green nearby. The style of much of the housing is modern, due to extreme bombing during the Blitz. In the wake of this there was a great deal of slum clearing and rebuilding, which meant that families and workers could move into the new, modern social housing. There are still some Georgian and Victorian examples remaining, however. The area is served by Stepney Green tube station on the Hammersmith and City Line. This makes the region fairly well connected, though it has not enjoyed the gentrification that other areas nearby have. This is likely in part due to the prevalence of tower block residencies, which are not exactly synonymous with affluent living.

Working with Excellent House Movers in Stepney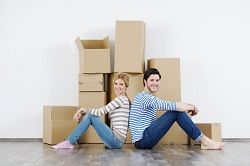 Man and van services in Stepney, W1 are perfect for smaller removals as well as transportation jobs. Some people do not realize how much you can fit into a long wheel base van. If you are moving out of a midsized flat, then you can often get the job done with a man and a van. This essentially means that you can save a lot of money on the move from the outset. Our van drivers charge an hourly rate, so if you can keep the hours low, then you will find that there is a good chance that the overall cost will be pretty low. Making these things work for you is the name of the game when it comes to a house move around Stepney, so why not hire Moving Service? We can remove all elements of worry and stress from your small removals in the E1 region, so give us a call on 020 8746 4402 today. No matter what your removal needs are, we can make sure that they are catered for.
Our Testimonials
I don't usually write reviews, but I had to this time because I was very impressed with the man and van service. They offered an excellent removal job in E1.
Moving Service must be one of the cheapest house moving services in Stepney E1. I have certainly never paid less to any other service.
The removal services of Moving Service must be commended. Moving to Stepney, the movers packed everything with care, unpacked quickly and never charged extra for tape, blankets, wrap etc.
Moving Service is a top moving company in Stepney E1 and we've hired their services many times, they never let us down yet.
It was a pleasure working with your good movers last week. We think they are the greatest in Stepney.