Moving to South Wimbledon, SW19
For an office or home removal service in South Wimbledon, SW19 Moving Service can give you the solution that you need. Moving is very stressful although it helps when you move to such a lovely place such as South Wimbledon! Yet even with this, it can be difficult to know where to start, how to complete the process and how to save costs in the process. Well, that's where we step in and help you out. We start at square one with a free consultation with you to understand your moving needs in SW19 area and give you the opportunity to explain any concerns you have, especially in regards of time frames or valuable items. Then, we create a plan that fits your time schedule perfectly so you know what will happen and when it will happen. To protect your items, we help with the packing with all the correct materials and advice that will help you organise and box up your possessions safely. Don't worry about getting your sofa through a narrow door frame or a wardrobe down the stairs – we have that covered. Our professional team are strong, well trained and more than capable of getting awkward items out of tight spots. We load the moving van around SW19 region in a logical order so that all items are easy to identify and unload later. Our techniques of careful packing minimises breakages and our comprehensive insurance gives you extra peace of mind. Once we have transported the items to their new home, whether that is a house or an office, we unpack everything for you and leave all the items in their new spots. We do provide the full removal solution! To find out more and book a consultation today, call us on 020 8746 4402 to speak to our professional removal representatives.
Life in the Popular District of South Wimbledon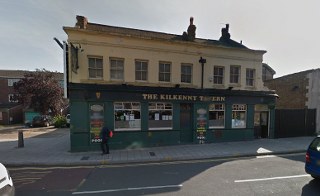 Located in the London Borough of Merton, the area is in the south west of London making up the lower part of the larger Wimbledon. Famous for being close to the Wimbledon Tennis courts where the globally known Championships take place, the area is a popular place for visitors and a dynamic, vibrant place for residents to call their home. It is within close proximity to the New Wimbledon Theatre and also to the Wimbledon Common, which is one of the largest areas of common land in the whole of London. It is considered an affluent area with a mix of different properties such as majestic Victorian houses, contemporary housing, and low-rise apartments. The area is rich with amenities and residents are well-served by nearby restaurants, bars and coffee shops. There is also an abundance of grocery stores and convenience stores that provide basic and more luxury items for locals and passing visitors. The area is well connected by the South Wimbledon London Underground on the Northern Line, as well as regular buses running through the area. The bus routes run until late and connect to all major areas. This adds to the attraction of living and moving to this area.



A Fantastic Home and Office Moving Service in South Wimbledon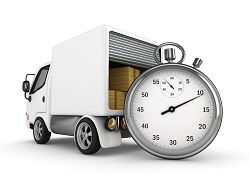 We pride ourselves on our top - rated removals services that are carefully designed and perfected to make your removals to South Wimbledon, SW19 the best one. We really value your custom that is why we go to great lengths to make sure that you are happy and the move goes beyond what you expected. We really want to make a difference in your move and make it a simple one. That is what we at Moving Service do best. To speak with our team, call us on 020 8746 4402 to get a simple and effective removal service today.
Our Testimonials
Victoria Roberts
30

Aug 2021
I used this removal service in South Wimbledon recently, and these professionals can move not only your furniture but also your appliances to their new location without causing any damage or scratches.
I had a great experience using Moving Service. The most affordable service in SW19.
Moving to South Wimbledon into a fourth-floor apartment, removal services were needed. The guys from Moving Service were great. There were lots of stairs to climb and not one complaint from anyone.
If you need moving service help, contact Moving Service in South Wimbledon because they have experience and know what it takes to get the move taken care of. They did a great job for us.
Highly professional team of movers. Turned up to South Wimbledon SW19 on time, and proceeded to work nonstop until it was completed.