Moving to Barbican, EC2Y
When you come to the decision that moving home is the right choice, you can expect one sure thing to follow. Stress is almost completely unavoidable when moving home, but there is something you can do to help alleviate it. Professional removers will take the job out of your hands and control your move on your behalf. When it comes to professional movers, there are plenty of companies offering services around the Barbican area, but the key is in knowing which one is the best. Here at Moving Service we understand what it takes to get the job done, making us the number one removals company in Barbican, EC2Y. Customers who choose us get unparalleled access to packing and unpacking services, man and van services, van hire services, clean and services, and fully-fledged removals services. You can rest easy knowing that our team isn't a one trick pony. If you need more information on what exactly it is we do, swing by our offices, send us an email, or call us on 020 8746 4402 to speak to one of our team today.
Artistic and Architectural Aspects of Barbican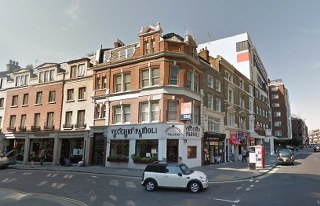 The area is one of the most famous areas in East London and isn't tough to see why that is. It features the Barbican Centre, which is the largest performing arts centre not only in London, but also in Europe on a whole. The culture aspect of the area doesn't stop there either, as it also plays home to The London Symphony Orchestra and BBC Symphony Orchestra, while the Royal Shakespeare Company once also made regular appearances to. From a residential perspective the area is built around the Barbican Estate, which is populated by various financial institutions and is a key element of the Barbican Complex. The famous Barbican Complex is known for being a fine example of British architecture and is a Grade II listed area. Barbican is also well connected from a travel perspective, as Barbican station in fare zone 1. It is linked with the Circle, Metropolitan and Hammersmith & City lines, which makes getting in and out of the area simple. The area is a much-loved, so it is no shock to see it become increasingly popular from a residential perspective. If you are looking to move there, give us a call, as we sure to be able to help get you on your way.



Why Moving to Barbican Makes Sense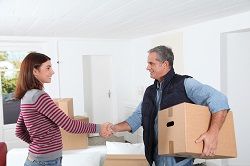 "I'm moving to Barbican" is a phrase that you may start hearing more and more as time progresses. It has become a hub of arts, culture, and finance, which has led to many wanting to make the district home. However, you should never stop and think that the actual process of moving to Barbican, EC2Y is an easy one, because it isn't. You will need professional help from day one should you wish to get the job done right. Here at Moving Service, we offer the very best professional removal services that money can buy. Plenty of Barbican removal companies will make similar claims, but we are the only removal company that can back them up. By hiring us you aren't just getting any old bumbling man and vans service, you are getting professionalism across the board along with the very latest in removal technology. Don't settle for a sub-standard Barbican removals service, pick up the phone and call our team today on 020 8746 4402, to find out how we can get you on the way to your new property. Choose reliability, choose quality, choose efficiency, choose us!
Our Testimonials
The day before yesterday they called to confirm whether everything was in good condition in my new office in EC2Y. These people are excellent when it comes to office removals.
I could not believe how fast they got us moved. The movers from Moving Service are the best in EC2Y.
The company is reliable and trustworthy when it comes to home removals in Barbican.
Don't let the cost of Moving Service fool you! They're the best movers money can buy in EC2Y.
Hi from Barbican EC2Y! Just wanted to stop by and let you know how grateful I am for the fab job your removal firm did on my flat. Thanks!