Terrific Moving to North London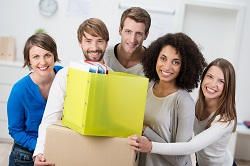 Moving house is always a difficult task, especially if you have not organized a team of specialist movers to help you. Moving Service is here to help you with your move in and around the North London area. Our friendly man and van services can aid you with the logistics and timings of furniture removals so you don't have to worry about lugging furniture up and down flights of stairs from one apartment to the next. We know that moving house should feel special and moving day should be an enjoyable day, so just sit back, relax and let us do all the hard work for you! We offer our services to homeowners, landlords, students, companies that are looking to relocate. No move is too large or too small for our removals company. Our removal services are available 7 days a week and we also take bookings in the late evening, as we understand that you might be planning your move out of office hours. For a personalized quote, give one of our team a call today on 020 8746 4402.
It will also be of interest to inform you that, as we have done many removals in our time, we understand the great need for different types of packaging for your furniture. Leave it all in our hands, we can provide as many removal boxes, furniture covers, bubble wrap and rolls of string that you need to protect your belongings. Our handy man and van movers are also very able at maneuvering difficult objects up and down flights of stairs and through and around narrow corridors. They always perform tasks with extreme caution ensuring your belongings are well looked after from start to finish.
Get Inspired By the Plentiful Life of North London
Our services are available across the whole of North London. North London is a very vibrant and exciting place to live with many famous tourist attractions. One area in particular that tends to draw a lot of attention is the quirky borough of Camden. Within this inner-city district in North London is Camden Town which is host to many different congregations of subcultures. Camden town is known famously for having one of the biggest food and retail street markets in Europe. Sellers flog anything from fresh fruits and vegetables and ready prepared street food to hand crafted jewellery and vintage clothing. This energetic community is also host to a whole culture of restaurants, bars and live music venues including the famous Jazz Café and KoKo, not forgetting to mention The Roundhouse Arts and Concerts venue.
A little wander out of the bustling centre will find you at The Reagent's Park, a beautiful green park which was originally a royal hunting ground but is now home to many public recreational activities including tennis, cricket and a children's play ground. Situated to the north of the park is the world famous London Zoo. London zoo is the world's oldest scientific zoo and is home to a collection of 758 species of animals. Here you can see anything from monkeys jumping in the trees above you to the tall and intriguing giraffes. There's even a place to help feed the goats and fresh baby lambs.
More Captivating Places To Visit
Another popular area of interest is Regent's canal. This famous canal provides a link between the Grand Union Canal and the River Thames in east London. The canal passes by parks, Camden Market, Victorian warehouses, the London Zoo, and celebrity hangouts. You can take narrow boat guided tours to hear about the history and hidden secrets of the can and its surrounding areas, or if you're feeling more adventurous, then why not rent a couple of kayaks for you and the family to enjoy the scenery and your own pace. If you are not feeling your sea legs but still want to find out a little more about the workings of this historical canal then why not take a visit to the London Canal Museum where you can learn about narrow boats, their cargoes and the horses that pulled them.
If you are an avid football fan then you will be pleased to hear that North London is home to the Emirates Stadium, the home football ground of Arsenal football club. Book onto the Legends Tour to make your visit to the Emirates Stadium really unforgettable. Guests are shown around by a hero from the glittering past who will reveal to you his thoughts on the current team, and any news from the sanctum of Arsenal Football Club. If you find that football is not to your fancy then there are many other cultural attractions which may spark your interest. North London is also home to The Estorick Collection of Modern Italian Art. It houses a display of masterful works by the most famous 20th-century Italian futurist artists including Boccioni, Balla, Serverini, Carrá, and Russolo. Continuing on this cultural journey, you may be inclined to take a look at what at Kings Place has to offer. This modern arts venue is home to two concert halls, a canal-side restaurant and a lively programme of cultural events make it well worth visiting. North London is also host to many well-known events such as; the chocolate festival, Wireless festival and the Camden fringe to name a few.
Need Help with North London Moving? We're Here to Help!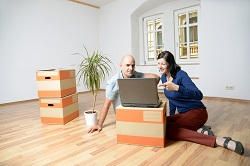 You will never be short of things to do if you decide to relocate to North London. This energetic area on the outskirts of Central London is still connected and accessible by fast tube and bus links to the centre of town and caters for all types of homeowner from the rich and famous to the large growing student population. If this sounds like an area in which you would like to live then don't hesitate to give Moving Service a call on today and we help to arrange a suitable date and time to help you with your move. Our removal services will set you off with a simple and easy start your new life in North London and we can help you deal with all aspects of your move.
Moving to Hampstead Garden Suburb N2
Moving to Harrow On the Hill HA1