Moving to Wembley, HA0
If you're moving house in or around Wembley you might be finding it hard to get everything done. It often seems that the process of finding a new place takes forever, and yet when it comes to the actual relocation part, there's never enough time. Fortunately, that's why Moving Service was founded - to help people throughout HA0 region to move without all the fuss. Additional worries are the last thing you want during such a turbulent time, so we are ready and waiting to take on all the extra niggly bits you don't have the time or energy to deal with. Call us today on 020 8746 4402 and let us make moving house to HA9 district easy for you.
Wembley Highs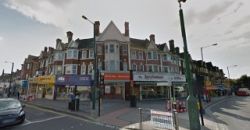 There's only one thing you can't get in Wembley and that's bored. There is so much to do in this versatile area that even locals residents are finding new activities all the time. The main attractions that almost everyone knows about are Wembley stadium and Wembley arena, both of which are host to a huge variety of sports, music and entertainment acts virtually every night. But aside from this the areas of HA0 and HA9 have a fantastic array of shops, clubs and restaurants to keep you busy from morning till night. But if you're looking for something less energetic then Wembley also has a wonderful choice of historic buildings such as the Grade II listed church building of St Andrew's and access to many beautiful green areas.
What Do You Do When You Don't Have The Time To Move?
When you don't have the time to deal with moving house properly, you call us, because not only do we eagerly want to help people struggling with a house move, we are also experts on the problem, too. We know a huge range of tricks that will make every step of the process significantly easier. We can be there just to offer advice and guidance, or you can choose to hand over the whole thing to us to deal with. Either way we guarantee a premier removals service at excellent prices! You'll be happy you called us, and we'll be happy we were able to help. So act now and call us on 020 8746 4402 to find out the many ways we can support you.

Need Some Expert Movers?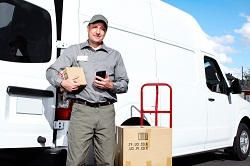 If you need expert movers in Wembley then we are the company you need. We have years of experience in the removals service, and can provide every possible form of help you might need. We are a team of friendly expert professionals covering the local area offering a wide range of diverse services including packing, packing advice, furniture removals, relocation of possessions, and even help with setting it up at your new home. We can offer as much or as little support as you need, depending on your circumstances and budget. We aim to make moving hassle free, so simply let us know what you need and we will work to make it happen, that's our guarantee.
Come To Us for Moving in Wembley
It can't be denied that moving house is an expensive venture, and if that's left you needing to save money then you might be thinking that hiring a removals service isn't the most cost-effective option. But with our budget friendly packages it won't cost as much as you might think - many of our prices are barely more than the price of hiring a van to do it yourself, so why suffer the stress of trying to do it yourself, when you can hire us for a great rate? Simply call Moving Service today on 020 8746 4402 to find out more about how we can save you time, money and stress with our relocation service!
Our Testimonials
I and my husband were getting pretty stressed about our impending house move and were complaining to everyone about it. Someone eventually recommended we talk to this Wembley HA0 company and it was the best decision we made. Their team is so knowledgeable about everything to do with moving house. They had so many great ideas about how we could make it more affordable and efficient, and on the day of the move, they took care of everything for us. It was such a relief after so many months of stress.
Quality removals firm compared to the other ones that I have used in the past. Also, great if you are on a budget. Very professional work and great transfer to Wembley HA0.
My parents were moving house to Wembley HA0 and due to their advanced age, I decided to hire a moving service. Moving Service did a fantastic job. They didn't overcharge them either. Great people.
Quinn Thomason
02

May 2019
I had a few questions, and they were patient with me and explained everything. I will be using them any time I need removal services at my property in Wembley.