Moving to West Norwood, SE27
Are you moving house in West Norwood? Are you struggling to find time to pack up and move all your stuff? Are you worried about hiring a removals company because of the cost? If you answered yes to any of those, Moving Service can help. We offer a complete removals service to the whole of SE27 region and beyond, we can help with everything from packing and transport to unloading. We will work alongside you to make sure everything you need is done on time and in budget. When you call 020 8746 4402 you can talk to the experts about your needs, and together we can come up with a plan to make everything easy for you.
Living the High Life in West Norwood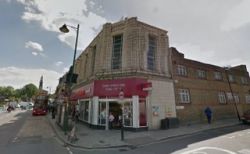 With local community markets and a whole host of independent shops, bars and restaurants, West Norwood is undergoing a major redevelopment and is gradually becoming much more than just a sleepy residential district of London. Tucked away in the London borough of Lambeth, the SE27 area is a growing hub of arts and culture, with music events and art exhibitions popping up all over the town. With landmarks such as the Public Library and the Leisure centre, there is plenty to attract tourists and new residents, add to that the excellent transportation options, and easy access to London, and it makes West Norwood a perfect place to live or visit.
Only Want The Best?
When you're moving house you want to know that you are entrusting your belonging to reliable and professional movers, and we guarantee such a service to all our customers. We have exceptional members of staff, all of whom have many years in the removals field; we are insured and have a wealth of reviews to support the excellent work we do. We have experience in all aspects of relocations services, helping customers with everything from packing to setting up furniture in their new homes. All it takes to get one of our qualified and professional movers round to help you is one quick phone call to 020 8746 4402, then just tell us what you need and when you need it.

Why Not Hire An Expert?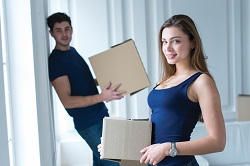 When moving house, many people try to keep costs down and often opt to do their own removals to do so. Unfortunately, this usually leads to high stress, unpleasant experiences, and ironically more expense when they have to pay to fix any mistakes. So, rather than putting yourself through this, hire a trained expert and get them to deal with all the hard parts and heavy lifting for you. It doesn't matter what you need help with, we have an expert who can help. We have someone who has been there and done it one hundred times over, so they certainly know their stuff when it comes to relocation services. We promise it is worth it, and use our money back guarantee if you don't trust us.
How Can We Save You Money?
At Moving Service we focus on offering the best removals service in West Norwood, SE27 while still ensuring we provide the best value prices around. To do this, not only do we keep our base prices low, we also offer a range of flexible relocation packages, allowing our customers the chance to customise the services they need from us. This way you always know you're only paying for what you need, and never wasting money on things you don't. Act now to make sure you get the moving service you need when you need it. With one straightforward call to our bookings team on 020 8746 4402 we can get your appointment sorted, and get you moving with ease.
Our Testimonials
I was under pressure because I hate the hustle that comes with moving. I checked online for moving companies, and Moving Service came up. The transition was super smooth; the crew was very professional and swift. Thanks!
Quick. Movers got the job done quick and fast removal in West Norwood SE27. Satisfied for sure.
Tatiana Bakely
04

Jun 2019
Was in need of a man with a van as I had some furniture to move. The movers did a great job and they offer the lowest rates in West Norwood.
There are plenty of moving services in West Norwood but this company outshines them all. They did a great job. Will be hiring again.