Moving to North Woolwich, E16
Who's There to Help You? We Are! Being a student is sometimes a tough hack. Sometimes your loan has just come through and you have the money and sometimes, having the last tin of Heinz, feels like a gourmet dinner. Here at Moving Service, we have you covered with student removals services, we making moving an absolute breeze for you (so you can spend more time with your mates!). Hiring a man with a van in North Woolwich, E16 is something we make amazingly simple because let's face it, with all those tests, exams and deadlines, the last thing you want is to be up at 3 am with blood shot eyes trying to find a removals company, to do the best job for you! We make relocation for students simple and easy so that you can get on and do the important stuff! If you're looking for a cheap removal company in North Woolwich, give us a call today on 020 8746 4402 to find out more.
North Woolwich – The Pretty Riverside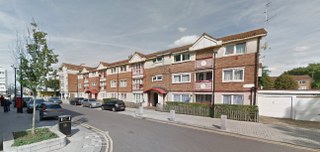 The area, based in the London Borough of Newham with the postcode of E16. Located North of Woolwich proper which is based on the south bank of the River Thames, with the two places being linked by the Woolwich Ferry and the Woolwich Foot Tunnel. As history would have it, this area was actually considered a part of Kent until the Norman Conquest but taken into the London Borough of Newham in around 1965, when Woolwich which is south of the Thames officially became part of the London Borough of Greenwich. Nearby places in this area include Beckton, Silvertown, Custom House, London and Woolwich. The currently North Woolwich Railway Station is now disused, was closed to prepare for future transport developments which would use sections of the line is located totally opposite to a ferry terminal. On the Docklands Light Railway, some of the closest stations are Beckton which is at the end of the line as well as North Woolwich and well as Custom House, where people often alight for exhibitions to ExCel centre. This area is linked to Woolwich through the foot tunnel. The area is based on the North Bank of the River Thames.

Student Moving in North Woolwich at Your Service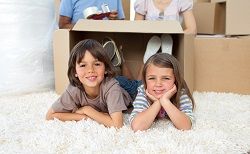 Student life isn't always the easiest. Even if you can drive, you're often living away and getting around gets pretty challenging. This is where we come in! With our cheap removals services and exceptional services in North Woolwich, E16, we aim to make your experience of hiring a man with a van, as seamless as it comes. We have downloadable moving checklists on our website to kick-start the process, ensuring that you set off on the best foot possible when it comes to moving into your new place or simply, going back home. We also offer services such as furniture removals as well as small removals which means that no job is too big or too small for us, whether you live in halls or rent a flat. We believe here at Moving Service that removals in London should be fast and fun, if anything and our team is expertly trained to make this usually stressful situation, much easier and relaxing for you. For more information on student removals in North Woolwich, contact us on 020 8746 4402 and speak to one of our service advisers on how we can make moving home a joy for you!
Our Testimonials
Glad I went with Moving Service. I've heard horror stories from friends who used other North Woolwich movers, but I had nothing but excellent service, and cheap price.
Excellent service with house moving. I needed to be done quickly because I had a meeting there in my new house. The moving to North Woolwich was extremely fast. Moving Service is a top-class company for removal services!
I cannot sing enough praises about how much pleased I am with your services. This is the third time I'm using your services around E16, and the experience is always amazing. You always finish the job some minutes earlier with nothing at fault. Keep up the good work.
After calling virtually every moving company in North Woolwich, these guys were the cheapest. They did great. Much thanks.