Moving to Rush Green, RM7
Moving a home can be a strenuous task at the best of times, even when you're properly prepared for it. There is a lot of hard graft to take care of, like planning the journey, arranging and hiring the equipment that is necessary, and of course the whole business of packing. Everybody who has headed a removal in Green Rush, RM7, or even taken part in one can testify to the hard work that's needed. So the best advice that can be given is to make the process as simple as it can possibly be.

If you're considering relocation to Rush Green, then you've got to realise that it is a pretty sizeable step to take in life, especially if it's your first time moving.

There's a whole lot of work to do, from journey planning and preparation to the physical aspects like packing and unpacking. If you aren't properly prepared for the process, then it's most likely going to be tough for you.

Though it really doesn't have to be, because we can provide the answer here at Moving Service. We offer the finest movers for all sorts of occasions; from traditional family moves, student moves, office removals in Rush Green. Our team of movers will help at every step of your relocation – that means the packing/unpacking, furniture removal and everything in between will be handled with care and attention. In addition, we have affordable prices and a reputation for friendly service, and you can see why we're the most popular choice. Call us on 020 8746 4402 for a more detailed look at our services, or to schedule your own removal today.
Take a Look Around Rush Green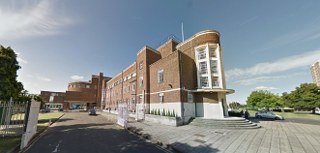 It's a suburban area that is partway in East London borough of Barking & Dagenham, and partly in Havering. As a result, it is a district that's the best of both worlds. The East London area is part of the RM7 post code area, and has strong educational facilities, as well as a solid transportation network.

The central part of the area is formed around the Rush Green Road and Dagenham Road crossroads, and there is plenty going on here. Not only are there shopping areas here, but the Rush Green Library and Barking & Dagenham College are, too. The latter being a thoroughly respected Further Education centre.

Dagenham East tube station and Dagenham Heathway station are both located close to the area, and provide a variety of services. Both stations are on the District Line, and head to Upminster and Earl's Court as well as other places.



Try Our Professional Movers in Rush Green Today!
For Reliable Moving Help In Rush Green, Get In Touch Today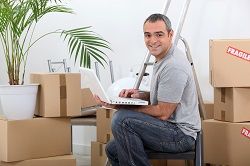 The proper way to reduce moving stress is to hire some professionals to take care of things. With Moving Service you don't just get a team of movers, you get a complete removal package in Rush Green, RM7. This means you're guaranteed a high quality experience from the start to finish of the of the move, and having that on your side is an important asset. It means you've got more time to take care of things outside the removal, like more personal matters, and plans for after the move.

So for a removal in RM7 that's of a high standard, and comes with peace of mind right out of the gate, call us on 020 8746 4402. We can have your home removal around Rush Green under way in no time.
Our Testimonials
Aisling Norton
30

Aug 2021
I had an office removal in RM7 and needed removal boxes for free of charge, so I contacted this firm that ended up giving me removal boxes that were more than enough to pack my stuff safely.
Due to work circumstances, I move house on a fairly regular basis. For my most recent move, I chose this company. They are one of the most reliable removal companies I have ever used. Furthermore, I am delighted with the price. I would definitely use this moving service again if I am moving to the RM7 area.
As a total control freak, you can imagine my hesitation with using removal services for my big move to Rush Green. I wanted everything done in such a particular way, others may have gotten mad, but the guys at Moving Service were extremely patient with me, and followed everything to the letter, no matter how stupid they may have thought it was.
When we moved to Rush Green we hired Moving Service to do the house moving for us and they were very fast and offered a great rate. We were able to get everything moved very quickly and get settled in. Would recommend them to anyone who needs help moving.
The movers made the move to Rush Green hassle-free, which we appreciated greatly. TY Moving Service!