Moving to Waterloo, SE1
When it comes to house removal in Waterloo, SE1 there is no doubt that it is a stressful activity. This stress can only be multiplied should you be moving from one area to another over a long distance. However, moving home in Waterloo shouldn't necessarily be that way and we can make sure that the stress doesn't rest solely on your shoulders. If you are moving into or out of the Waterloo area then you will want to take a look at our dependable and budget-friendly removals company in Waterloo. What distinguishes our company from the others is our unrivalled services. It doesn't matter whether you require man and van services, packing and unpacking services, van hire, removal assessment services in Waterloo, or anything in-between; you can rest easy knowing that we can provide it. In order to obtain more information about exactly what Moving Service can do for you, pick up the phone and call 020 8746 4402 today. We can provide you with a free quote, either online or over the phone. Remember, when you want the very best in home removals in Waterloo, we are the company to speak to.
Tradition and Modernisation Blend Together In Waterloo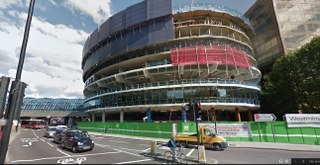 It is much more than just a residential area within the capital. The area is draped and engrained in history and is a key part of London's business improvement district. The Waterloo Quarter is a key tourists destination as well, as people love to embrace The Cut, The Old Vic and The Young Vic when they drop by the area. It includes the postcodes SE1 and SW1 and is just several tube stops from the hustle and bustle of central London. 24-hour buses also frequent the area, meaning that travel is never an issue when you live in the area. It features everything from luxury penthouses to rustic Victorian and Edwardian houses. It truly makes the area a place of both tradition and modernisation. The area has now become a desired place to live, with many opting to move into the area. When you want an area that has shopping, travel, dining and nightlife, it should be one of the first places you think about. After making that decision, remember that we are a company that cannot only get you there, but get you there with a stress free moving experience.



Take the Stress out of Moving to Waterloo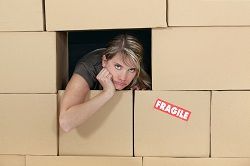 You won't be short of reasons should you want to move to Waterloo, SE1, as the area brings everything that makes London great in once concise package. The trouble comes around when you want to actually move in. Moving around London in general is no easy feat, with traffic clogging up the roads around the clock. When you are looking to hire a moving company in Waterloo, you want a firm that knows how to work around this, which is where Moving Service can help. We offer our customers a service unlike any other, from a simple, quick and effective man and van service in Waterloo, to a fully planned and organised move that is suitable for larger removal tasks. The team of professional movers we provide can help you with packing materials, packing and unpacking and removal assessment. Each member of staff we provide comes vetted and experienced, we only pick the best staff, making sure that our customers are never left dissatisfied. There is a plenty of companies competing to provide you with removal services around Waterloo, but you should never settle for the sub-par. Contact us today via email, or pick up the phone and give us a call on 020 8746 4402 and our team will provide you with a free quote.
Our Testimonials
A great removals service in Waterloo for a fantastic price. Now, I know who to hire when I need help with furniture moving.
Deacon Williams
09

Jul 2019
Was in need of a man in a van type service. Gave Moving Service in Waterloo SE1 a ring and they got the job done well. Thanks.
I don't like moving because of the furniture I need to lift so I needed a house moving service in Waterloo SE1 that could meet my needs, they went above and beyond.
Great service. The movers arrived to SE1 promptly and paid careful attention to what they were doing. The rates were also competitive, which I liked.