Moving to Covent Garden, WC2
If you're wondering what removal company to hire, then there's a few things you should take into consideration. First of all, we would say that you should hire our removal firm. We say this with confidence because we've been helping people move home for many years and in that time we have gained a reputation for being one of the best moving companies in Covent Garden, WC2 in the local area and further afield. We are a moving company which has staff that can help you have a better moving day in every way. It's probably this what you should be looking for when you're hiring a moving firm. Do you want a removal firm that can more than simply transport your items from your old home to your new home? Ideally, you want to hire our moving company around Covent Garden because we can give you things like packing supplies and materials at great prices, wonderful packing services which are very cost-effective and many other options for your particular house move. We take into consideration all your particular details so you get the exact removal service you're looking for. This includes you getting the price you're wanting which is, we believe, an essential part of giving you a more satisfying house move. If you have any questions at all about our movers, then we would be delighted to hear from you when you call on 020 8746 4402.
Covent Garden Is a Popular Destination With Theatres and Museums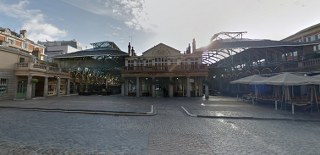 It is a well-known Central London area situated between St Martin's Lane and Drury Lane and it was once renowned for its fruit and veg market although nowadays it's known in general as a very popular shopping district as well as tourist destination. Areas around it include Bloomsbury to the north, Lincoln Inn's Field's to the east and the Strand to the south. Long Acre is the main thoroughfare within the area. Covent Garden tube station is on the Picadilly Line on the corner of James Street and Long Acre.

Notable buildings in the area include St Paul's Church, also known as the actors church, it's a well known landmark and was built in 1631. The London Transport Museum is located on the east side of the market square, occupying the site since 1980. The Drury Lane Theatre on Catherine Street (it backs onto Drury Lane) is one of the most famous of London theatres and the present building has been there since 1812. The area is both part of the London boroughs of Camden and Westminster and has the postcode WC2.



Moving Service is the Covent Garden Moving Firm it Makes Sense to Hire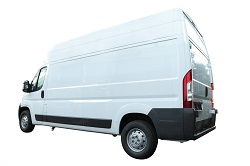 Moving home can be an intimidating and daunting experience for everyone no matter how many times you may have moved a house before. We are a company which strives to make sure that any fears and doubts you have about your moving day will be minimised. Moving Service values your custom immensely and shows this by always being polite, friendly and helpful whenever you contact us. Our removal men in Covent Garden, WC2 are the kind of workers you want loading and unloading your household contents. They do it with care and with an expertise that comes from comprehensive training. The quickest way to settle into your new home doesn't start from the day you move into your new home but the day you hire our removals company. By doing that you are ensuring that the moving day itself goes without incident and any unwanted surprises. It helps get this new stage of your life off to the best possible start. What's more, we do it for such a low price. It's a price you can hear immediately by calling on 020 8746 4402 when you receive your free quote.
Our Testimonials
This is the best removals company I have ever come across. Next year I am moving to Covent Garden WC2, and I will hire them again.
This was a hectic last-minute move in the dead of icy winter in Covent Garden WC2. These guys made it not only possible but professional, and smooth. The movers were heaven sent! I would use them again in a heartbeat.
The crews are indeed professionals when it comes to removal services. The company excels in this kind of services in Covent Garden.
The only removal company in Covent Garden would be this company because they have the equipment and the manpower to get all of my junk removed to my new home.
I hate having to do my own removals... once the project is done, I want to move on! Which is why I call Moving Service in Covent Garden.