Moving to Norbiton, KT1
Hiring house removals in Norbiton, KT1? Moving Service are the best choice for you. It's our aim to make the process of moving home as simple and as easy as it can possible be. That means customer orientated solutions which are designed to make your life easy while we handle all of the difficult parts of moving home. With our complete range of solutions, there is nothing which we cannot help with, so give our team a call today and find out what we can do for you.
Packing and Unpacking: the Professional Solution
One of the biggest challenges which is facing those who are moving into a new home is often the packing process. Rather than having to handle all of the packing and unpacking yourself, you can instead simply give 020 8746 4402 a call and discover just why our packing services in Norbiton can make all of the difference for you and your schedule. With our expert help, you can relax while we free up your time and you can be certain that your possessions will make it to the new home in one piece. Thanks to the help we provide, packing has never been easier.
Norbiton: Why it Matters for You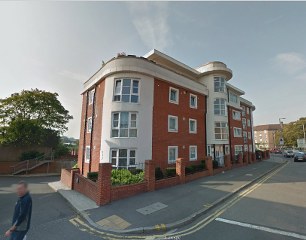 In the South West of London, this area is part of the borough of Kingston and near the Kingston upon Thames village. However, despite this, it is slightly removed from the banks of the river itself. It is the home of the reformed local football team AFC Wimbledon as well as the lesser known Kingstonian FC. The housing in the locality is mostly based on Victorian and Edwardian building styles. And some of the local amenities were featured in the sitcom the rise and fall of Reginald Perrin.
As well as having much to offer in and of itself, KT1 is very close to places such as Ham, New Malden, Teddington, Petersham, Berrylands, Roehampton, Surbiton and others. If you are at all interested in getting around using the public transport network, then the large amount of local buses will be welcome, as well as the local train stations and tube stations which include New Malden, Berrylands, Kingston and Norbiton Railway Station. As is the case with many areas within London, however, walking to and from the surrounding places is always an option for those who wish to stretch their legs.

Student Home Moving in Norbiton? We Can Help!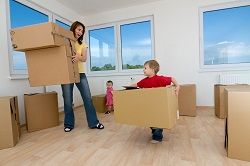 Student moving in Norbiton, KT1 is now available for those worried about the best way in which to handle all of their possessions at the end of the semester. Moving Service understand how difficult it can be for students to move, which is why our efforts are focused on delivering the sort of relevant and accessible help which is designed with students in mind. From the best packing materials to the right moving van, we supply everything you need and help you to focus on what really matters. For those students who are worried about their move, our help can be really important.
Moving Office is Easy When you Hire the Experts
But our help is not limited to home moves. Those thinking about the best way in which to handle office removals in Norbiton will be delighted with the services which we have on offer. Our approach allows you and your staff to focus on what really matters to your business while we pay attention to the heavy lifting and the packing. When you want to make the transition into the new premises as simple and as easy as possible, just call up 020 8746 4402 and talk to a member of our team for a free quote.
Our Testimonials
I would highly recommend Moving Service for their man and van service in KT1. Not only are they cheap, but you get such a good level of service too. Definitely worth the investment.
Best removals service out there. I hired them a week ago in Norbiton and did a phenomenal job!
Joyce MacGregor
03

Jun 2019
I must admit that my wife was anxious about letting the movers take care of everything and without us supervising them in any way. She thought that they would take advantage of us and even pack and carry everything around carelessly. Nevertheless, this company from Norbiton is just the best since we were pretty much impressed by their services. Use their services and thank me later.
These are the most professional movers in Norbiton. Would recommend!