Moving to Downe, BR6
It doesn't matter if you are moving a few blocks away or in a completely new city or area – moving is always difficult. There seem to be thousands of things you have to take care of and, on top of everything, you have to pack, unpack and make sure that everything gets to its destination in one piece. Moving Service is a removals service in Downe, BR6 available for all those who find themselves in the same situation as you. If you need help in moving, this company can help you do it as hassle-free as possible. Contact us on 020 8746 4402 and a friendly voice will answer all of your questions related to our service. We will come with as many movers as you need – one, two, three – and we will ensure that the entire moving process goes smoothly. Our vans and lorries are equipped with everything we need in order to make sure that everything is done the "textbook way". You will not have to worry about anything because we will help you make sure that your personal belongings will reach their destination in one piece.
Visit Downe and Explore its Secrets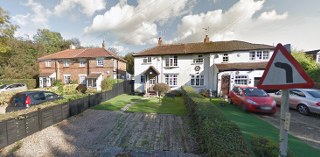 The area is a village that can be found in South East London (and even more specifically, in the Bromley Borough belonging to London). The surroundings here are absolutely splendid and the entire village has even been nominated a World Heritage Site – and even if the decision has been made, the place is still one of the most beautiful spots to live in. As a matter of fact, there are some famous personalities of the English history that lived here for decades. Famous Charles Darwin, for example, lived in the area (back then it was called Down and its name was later on changed to the current one) for more than 40 years. It is said that his favourite place in the entire village was the Downe Bank – these days, a natural reserve and one of the main attractions in the area.
Although it is considered to be a fairly small village, the area has been surrounded by an aura of mystery that arouse many people's interest. For example, the famous Buckston Browne Farm, a surgical research centre created in 1930, can be found here. The centre is famous for having been suspected of performing vivisections in the 1980s – but ever since then, the farm has been split into 4 houses and the allegations remained simple stories that make people feel interested in this place.

Moving to Downe? Here Are the Things You Should Know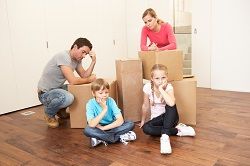 If you are moving to Downe, BR6 you are probably worried that you will not be able to handle everything on your own. That is perfectly normal, especially if Downe is a whole new area for you. Packing, unpacking and going through the pressure of doing everything perfectly (and within a short amount of time) – all these things can really stress people out and you probably make no exception from the rule. However, if you need help to move in the area, do not hesitate to contact Moving Service. We are removals specialists who know precisely how to help our clients and how to make the entire process much easier for them. Aside from the lorry or removal van and from the movers in BR6 area we can help you with a wide variety of moving services as well. For instance, we can provide you with packaging materials and we can even help you pack (and unpack) everything so that all of your personal belongings stay safe throughout the trip. Call us on 020 8746 4402 and our excellent customer service representatives will help you book us for your moving date.
Our Testimonials
Removals in Downe BR6 are tough, and that is why I was looking for a removal company that can do the job. I found them on the web, and they helped me move house much faster than I expected!
Couldn't recommend them enough. Very professional, careful, attentive and fast! One of our best moves to date in Downe BR6. The communication and logistics were so easy and made it a stress-free day.
My mum was moving out of her house to a smaller complex in BR6 and sadly I was unable to help her move. Panicking, I got in touch with Moving Service. As removal services go, the crew not only got the job done on time without any problems, they went above and beyond keeping me in the loop the whole way even though I was thousands of miles away.
I have a couple companies in Downe and use this company's office removal services a few times a year their services are driven off a customer service.
Hired a different crew to move our office to another location in Downe BR6 and ended up needing to call these guys in to fix the mess that was left! Great removal service!