Moving to West Drayton, UB7
Don't have time to deal with the fiddly bits of moving house? Things like packing and van rental causing you stress? Never fear, Moving Service is here. We are the only name you need for house removals in West Drayton, with one quick call to us, we can be on the case in a matter of days (sometimes hours). We will deal with whatever you need help with, whether it's packing, van rentals, short term storage, or a complete removal service in UB7 region we deal with it all. Our aim is to reduce the anxiety of moving, so we challenge you to give us a call on 020 8746 4402 and see how we can help today.
What's There to Do In West Drayton?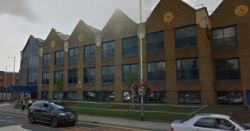 Part of the Hillingdon Borough in Greater London, the main draws of the UB7 area is the local green space it provides. Not only does it have the Grand Union Canal, but it also houses a conservation area called The Green, which offers an idyllic view of untouched countryside with many opportunities for wildlife spotting. Surrounding the conservation space is a number of listed buildings, providing a chance to sample local architecture of various time periods. But for those who are also keen to explore further, West Drayton has excellent transport links into central London and Reading via a fast train service, ensuring individuals have the chance to see the big city while still enjoying country life.
Why Bother with Anyone Else?
We know we've got competitors out there, people who offer a similar service to us, but we don't let that bother us, because we know we are the best. We have the most knowledgeable and friendly teams around, our professionals are always willing to go that extra mile for our customers. We've also been doing removals for a really long time, so we know all the tips and trick, all the old faithful methods as well as the latest gadgets to make sure your house removal to West Drayton is as smooth and relaxed as possible. Seeing people settle into their new homes is what we live for so we offer the most flexible relocation packages to make sure we can do exactly what you need, when you need it.

What Makes Us The Experts?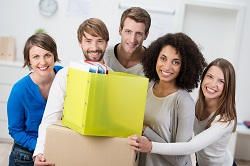 Our many years in the removals trade is what makes us the experts. We have an excellent team of home removal experts, and they have skills and experience you won't believe until you see it. They can deal with the most annoying and complex removals problems without breaking a sweat, so it doesn't matter if it's oversized furniture you can't lift or tiny, winding staircases to traverse, our movers have seen it all and handled worse. We use a whole host of methods to get your possession out of your old home into your new one without a single scratch, and we are so confident in what we do we even offer a money back guarantee. Call 020 8746 4402 to get your free quote!
How Much will You Save?
It's one of the most expensive things you can do, but moving house can also be one of the most exciting times of your life, especially if you've found your dream house. But the last thing you want to worry about when trying to organise the big move, is finding extra cash to pay for a removal service in West Drayton, UB7. That is why at Moving Service, we not only offer the best value service around, we also offer flexible packages and payment schedules.We simply want to get you moved in as quickly and painlessly as possible so call today on 020 8746 4402 and talk to our bookings team about what relocation help you need and how we can make it happen.
Our Testimonials
I felt so well taken care of by these movers. They checked in plenty of times before my moving day to see if there was anything they could help with, they offered so much helpful advice about my moving, and on the day they absolutely took care of everything to do with the house removals. I didn't have to worry about anything other than making a few cups of tea. It was a really refreshing experience, and I wholeheartedly recommend them to anyone in need of moving help in West Drayton UB7.
Fabulous job done, with the moving. Removal was smooth and efficient and was also very fitting to my budget. Great work done in West Drayton UB7. Moving Service is the number one removals firm.
Ted Charleston
04

Jun 2019
I have never had luck with moving companies, especially in West Drayton. They always manage to show up late, damage something or cost an exorbitant amount. These guys were great. Their movers were able to do the whole house removal in less than 3 hours! Saved me a few quid too.
Rose Montgomery
02

May 2019
Both professional and economical, Moving Service offers some of the best workers in the moving business. Top company. Their West Drayton team is especially terrific.