Moving to Sydenham Hill, SE21
Whatever the kind of move that you are planning, there will be some common needs that you will have. We can offer support in all manner of different removals, and can answer all of the questions and worries that you may have. You will need your removal to Sydenham Hill, SE21 to be safe. Our team are extremely good at handling your boxes and furniture carefully, whilst maintaining a certain level of pace. This comes with practice, and you won't find anyone other than the professionals able to do the job effectively, without damaging things. Our movers covering the SE21 area are also very quick. This means that your house removal in Sydenham Hill can take less time. Some people are worried that their packing is going to have them slave over boxes for days. Instead, why not get a packing service from us? Our house movers in Sydenham Hill can make sure that your job is done with speed, consideration and accuracy. We will put down your boxes in the right place when we get to your new house, so that you can get on with unpacking. Why not give Moving Service a call right away on 020 8746 4402 and we can let you know more about how we do things.
What To See And What To Do In Sydenham Hill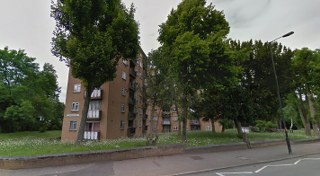 The area is a ridge that forms a boundary between the London Boroughs of Bromley, Southwark and Lewisham. The area has its own train station, called Sydenham Hill, and a large golf course. Historically, the area was covered with forests, as a part of the Great North Wood. However, building on the Hill meant cutting some of these trees, and many large villas and homes were built in the area. The actual Crystal palace of the Great Exhibition in the mid 1800s was moved to Penge Place near the area in the latter part of the century. The area sits at one of the highest points in London, at 112 meters above sea level. The station was once known as Sydenham Hill (for Crystal Palace) until the palace burnt down in the 30s, and was sadly never rebuilt. The area is very much a suburban one, with many commuters living there, as the region provides excellent links to the city, whilst also being fairly rural in terms of open space.



An Efficient and Safe House Move to Sydenham Hill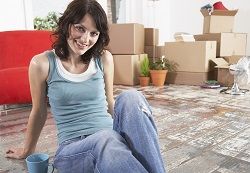 Moving Service can offer more than just your regular domestic removals in Sydenham Hill, SE21. We can sort out a range of other types of removals as well. If you need a decent man and van, then just ask! We can also cater for office removals in the SE26 region, to make sure that your office furniture and machinery gets from place to place with no mishaps. The results will always be the same - excellent removals at an excellent price. We know that whether you are doing a tiny move from flat to flat, or massive office relocation, you will be spending money before you even think of packing a box. As a result, we aim to keep our costs as low as possible, to ensure that you always feel like you are getting great services for money. The prices we offer are always competitive with our rivals in the area, but the service always trumps over theirs! No matter what it is that you need from us, just get in touch on 020 8746 4402 and we can make all of the issues of your relocation to Sydenham Hill disappear!
Our Testimonials
Excellent service by this house moving firm in Sydenham Hill. My items were handled carefully and transferred without damage or delay!
I wanted a cheap removal service so I gave this company a try. In terms of price and service, they are pretty unbeatable, compared to other house movers in Sydenham Hill.
My wife and I don't agree on much, but one thing we can agree on is how amazing Moving Service is when it comes to removal services in Sydenham Hill.
We moved several weeks ago to Sydenham Hill and Moving Service gave us a great rate on the moving service, we were able to get into the new place quickly and our things were well taken care of during the move.
After a week of shopping around for the cheapest quote, we landed here, on the web page of Moving Service. We immediately liked what we saw, and proceeded to organize a booking for the following week. To our surprise there were available on the day we requested, as it was so short notice. Their movers arrived to SE21 and immediately began to load up their van. This was a very positive moving experience, one that I did not expect, actually. I highly recommend them.