Moving to Docklands, SE16
Moving to another area can often be a strenuous task, especially if you have a family to look after. Finding the time to do all those mundane jobs that you keep putting off can seem impossible, especially after coming home from work, getting dinner ready and helping the kids with their homework. Well, we at Moving Service aim to make the entire process as easy as possible for you. We are a removals company in Docklands, SE16 that has been helping people move to the local area for years. Our highly trained and experienced staff will make you feel comfortable and stress - free during your house move, leaving you to get on with the things that matter. The range of services we offer include both UK and international transport of your possessions from the destination of your choice using our specialised transport vehicles, such as our vans and lorries that have been equipped with lifts to load large and heavy items into the moving vehicle with the upmost care and safety. You can be sure that we have your needs at heart, so phone us today on 020 8746 4402 and discuss your requirements with our friendly team that will give you a quick free quote.
Experience the Beautiful Sightseeings of Docklands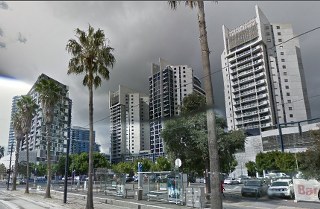 The area falls under the South East London boroughs of Southwark, Lewisham, Newham, Tower Hamlets and Greenwich. Its postcode districts are SE16 and SE8. As you can establish from its name, the area is based around a number of docks, formerly part of one of the world's largest ports known as the Port of London. A few decades ago, a huge redevelopment plan was set out by various London councils, converting the area into a modern area of the city, with apartment buildings, offices and other industrial and commercial spaces. Steeped in heritage and history there are a number of museums and idyllic buildings for you to see, such as the iconic Canary Wharf which has contributed to the area becoming a major financial district of London. The Docklands Light Railway provides you with an alternative way of getting around the area that you can't get anywhere else; it is a scenic route that has elevated sections in parts, providing you with beautiful city views and experiences right along the river. Make use of the Thames Clippers water bus service for a different way of getting to work, or the cable car service that runs from the O2 to the ExCel centre.

Use Our Company for the Best in Docklands Moving Services Along the River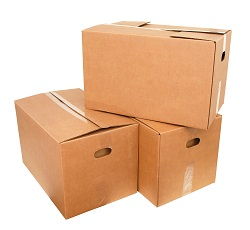 So moving to Docklands, SE16 is a fantastic choice for you and your family. Whether you are a city worker, or just want to enjoy a different way of life living by the river, relocating to Docklands is a great decision for the whole family. Moving Service will help you get there stress - free and ready to start your new life by the river. The range of services that we offer are second to none all provided with the aim of getting you and your family settled into your new accommodation as quickly as possible. Our removals services across Docklands, SE16 include both UK and international transport, vehicle hire, man and van hire. If you fancy carrying out the move yourself, packing materials can be delivered to you on or before moving day and storage facilities can be offered if your new home isn't quite ready yet. So, what are you waiting for? Get your move started and get in touch with us today on 020 8746 4402 and one of our friendly customer service representatives in SE8 area will be on hand to guide you through the process and the full range of services that we have available.
Our Testimonials
Moving Service has 5-star service all round. Exceeded my expectations. The best removal firm services in Docklands SE16.
I have been burned in the past with removal companies. When I had to move to Docklands I was determined to just do everything myself. At the last minute I came to my senses and called Moving Service. My faith in the profession has gladly been restored!
I'm an artist in Docklands and have a lot of pictures that I needed to be moved so I contacted Moving Service for their house movers services in each of my paintings were delivered in pristine condition.
Incredible removal services. They do absolutely everything! Happy I ditched doing the work myself and gave Moving Service in Docklands a call.